The Government of British Columbia announced that a fourth permanent bridge has opened on the Coquihalla, passing the halfway point for the reconstruction project.
"Getting to this stage this quickly is a testament to the dedication and skill of B.C.'s world-class road builders and the contractor, unions and ministry staff working on restoring the Coquihalla," said Rob Fleming, Minister of Transportation and Infrastructure. "Making sure there are reliable, climate-resilient roads and bridges for residents, industry and emergency services will keep British Columbians and their supply chains safer and more connected during extreme weather."
The new southbound Juliet Bridge, 55 kilometres south of Merritt, which opened July 7, 2023, is built to a higher standard of climate resiliency. Other new bridges on the Coquihalla include the northbound Bottletop Bridge, 50 kilometres south of Merritt, and the southbound Jessica Bridge, 20 kilometres north of Hope, both of which opened in early June. The northbound Juliet Bridge opened December 2022.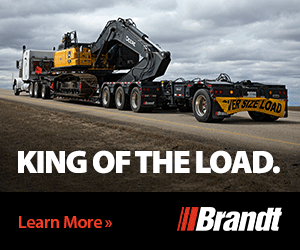 All the new bridges are built on pile footings to withstand high water levels and feature longer spans than the previous bridges to reduce the effects of erosion from changing water paths over time, further improving the long-term resiliency of the Coquihalla to extreme weather events. The remaining two bridges are expected to be completed later this year.
The new bridges were completed by KEA5, a joint venture between Kiewit and Emil Anderson Construction (EAC). KEA5 also completed the new Juliet Bridge. Crews are on track to complete all six permanent bridge replacements by the end of 2023.
The Coquihalla was closed to regular vehicle traffic on Nov. 14, 2021, due to damage caused by extreme rain and flooding. More than 20 sites between Hope and Merritt were damaged. Workers were able to get the Coquihalla re-opened in 35 days.
Work will continue throughout 2023 to complete the permanent repairs to the Coquihalla. The area remains a construction zone and drivers are reminded to slow down and drive to conditions. Drivers can expect to see on-going speed and traffic pattern changes.
Featured image: (BC Ministry of Transportation and Infrastructure)