The Government of Canada has announced Bryce Phillips as the new chief executive officer (CEO) of Windsor-Detroit Bridge Authority (WDBA). Phillips replaces André Juneau, who has been serving as interim CEO of WDBA since December 2017.
Phillips most recently served as vice president of Kinectrics where he oversaw major infrastructure projects for a broad range of clients in North America and in Europe. Prior to that, he was vice president of technical support services for AMEC, a company providing nuclear safety solutions for nuclear power plants worldwide.
He also served in key leadership positions at the Darlington and Pickering Nuclear Generating Stations, including operations manager, plant manager, deputy vice president, and senior vice president. Among his many accomplishments, Phillips worked with the board of directors and led his team to achieve the Institute of Nuclear Operations Excellence Award for quality and safety, a first in the world for a four-unit nuclear facility.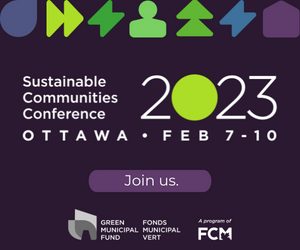 Phillips joins WDBA at a key time in the development of the Gordie Howe International Bridge project. WDBA's procurement process is underway, with significant milestones said to be approaching in the coming weeks. Advanced construction activities in the U.S. are set to begin this summer, and the official construction start of the new bridge will begin later this year.
Born and raised in Windsor, Phillips earned a Bachelor of Mechanical Engineering from the University of Windsor.
André Juneau was initially appointed as an interim member of the board of WDBA in February 2017. In October 2017 he resigned from the board and took on the role of Chief Operating Officer (COO), and became the interim CEO in December 2017. He will be returning to the WDBA board of directors in the fall.