Prince Edward Island (PEI) Premier Dennis King and Finance Minister Darlene Compton tabled the government's capital budget outlining $195.9 million in planned spending on critical infrastructure in 2021-2022 that will continue to support Islanders and move the province towards net-zero.
"This has been a year of challenges, but Islanders have come together to support each other during these unusual times," said King. "As we have from the beginning, we will be there for Islanders  as we continue to make meaningful investments in our schools, our communities, our wellness and our environment to ensure that we create a more sustainable future for all Islanders."
The total for the current five-year plan will see planned spending of $747.6 million. This will be offset by $156.4 million in revenue recoveries from health foundations and cost-sharing agreements with the federal government.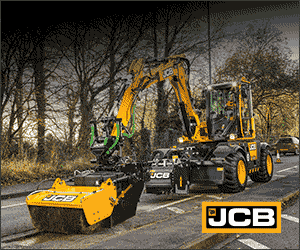 With the release of the "Path Towards a Net Zero 2040" initiative, the government is moving toward becoming Canada's first net-zero province. While government continues its investments in projects across PEI, a new net-zero lens will be applied to all current, ongoing and future projects to ensure the province reaches its targets.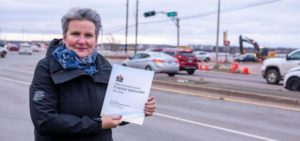 PEI Finance Minister Darlene Compton
"This capital budget makes a bold and unequivocal statement of faith and commitment to the people, communities and future of Prince Edward Island," said Compton. "The investments we are making are a continuation of our commitment to building and maintaining the vital infrastructure required to provide the services valued by Islanders. As we progress through our period of recovery, we will continue to provide the needed stimulus and support for our economy for the betterment of all Islanders."
Highlights within the capital budget include the following:
Students and schools:
$46 million for significant upgrades and enhancements to École Évangéline, École-sur-Mer, Eliot River, Montague Consolidated and West Royalty Elementary schools.
$42.1 million for a new school in Stratford and $25.2 million to replace Sherwood Elementary. Both schools will be designed as net-zero ready facilities.
Wellness:
$145 million will continue to fund the replacement of the Hillsborough Hospital and the development of a Mental Health Campus.
$19.7 million to support the development of Health Care Hubs in West Prince, Kings County, and Summerside areas that will provide more robust community-based primary care.
Environment:
$31.5 million investment to purchase electric school buses.
$5 million to develop active transportation corridors along provincially-owned roads and pathways to encourage alternative transportation and healthier lifestyles.
Communities:
$36.2 million to support new social housing construction across Prince Edward Island.
$4.3 million for upgrades required at Mark Arendz Provincial Ski Park to host the 2023 Canada Winter Games.
For further information, click here: Capital Budget.