CIMA+ announced the promotion of Troy Briggs to the role of executive vice president (EVP), infrastructure. In this new role, Briggs will lead one of the largest engineering teams at the firm, with over 400 infrastructure dedicated professionals.
Briggs brings valuable direction to the firm's growth strategy across Canada, with extensive experience in a wide variety of water/wastewater and infrastructure renewal projects.
"Troy has been a valued member of the team since joining CIMA+ over 10 years ago. Troy was integral to the launch and growth of the CIMA+ Ontario team, which now includes over 350 staff. His diligent work ethic and unique skill set make him the ideal choice for this key position for CIMA+," says François Plourde, president and CEO of CIMA+.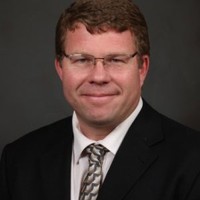 Troy Briggs, EVP, Infrastructure
Obtaining his engineering undergraduate degree from the University of Toronto and his master's degree from McMaster University, Briggs has made significant contributions to the water industry in Canada and greatly enhanced the wastewater engineering offering from CIMA+ across Canada. In his former role as senior director of water and wastewater, he established new partnerships with municipal clients, contractors, suppliers, and engineering peers with a passion to provide sustainable water solutions.
As EVP, infrastructure, Briggs will apply almost three decades of diverse design, construction, and leadership experience to champion company-wide efforts to provide sustainability and value to every project.
"I'm incredibly honored to take on this new role and look forward to enhancing our high-quality services nationwide. I will collaborate with our diverse team from across CIMA+ to deliver innovative solutions to our clients and our communities," said Briggs.
CIMA+ specializes in consulting engineering and project management in municipal infrastructure, water, transportation, buildings engineering, industry, energy, communications systems, geomatics, and the environment. Founded in 1990, CIMA+ has more than 30 offices across Canada.
Featured image from CIMA+