The Calgary Municipal Land Corporation (CMLC) has announced the team that will develop a dynamic new sports and cultural event centre for the City of Calgary: local firm DIALOG and global firm HOK.
"The event centre will be a year-round entertainment facility that will serve as an extraordinary civic amenity for Calgarians and visitors to enjoy for generations to come," said Kate Thompson, president and CEO of the CMLC, the city-owned entity that is responsible for overseeing the development of the $550 million facility.
The selection of DIALOG and HOK as prime design consultants seeks to leverage local experience in leading the design of iconic Calgary projects like the Central Library and the new Cancer Centre with international sports expertise in the design of notable projects including Little Caesars Arena in Detroit, Michigan and Mercedes-Benz Stadium in Atlanta, Georgia.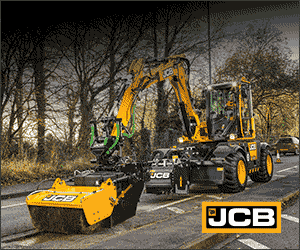 To manage the construction of the 19,000-capacity project, local firm CANA Construction, partnered with Mortenson Construction, have been selected for their in-depth local knowledge and extensive experience with sport and entertainment venues across North America.
CMLC initiated the procurement process in January and issues regarding insurance, potential cost overruns, and the long-term future of the Scotiabank Saddledome have been addressed.
According to the CMLC, the design of the new event centre aims to balance the needs and expectations of various sporting leagues, while providing the flexibility and adaptability to host a variety of entertainment, cultural and commercial events.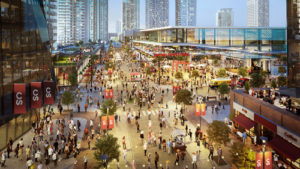 While preliminary designs have been released, the final design of the arena and event centre is expected to be unveiled later this year. The project will be financed by the city and the Calgary Sports and Entertainment Corp., the owners of the Calgary Flames, Calgary Hitmen and Calgary Roughnecks. Construction of the facility is scheduled to commence in August 2021, with completion expected for May 2024.
For further information, click here.
Featured image credit: CMLC.