The board of directors of the Pembina Institute has announced that Linda Coady will assume the role of executive director. Coady brings extensive experience finding common ground to Pembina's work advancing climate action across all sectors of Canada's economy.
"Linda Coady is the ideal candidate to advance Pembina's research and policy solutions," said David Runnalls, chair of the board of the Pembina Institute. "She has broad leadership experience in sustainable development in multiple sectors, including forestry, mining and oil and gas, as well as with environmental organizations, local communities and financial institutions. She brings a strong background in innovation and building working relationships across groups with diverse interests and perspectives."
Prior to joining the Pembina Institute, Coady served as the chief sustainability officer at Enbridge Inc. She has also served as the chair of the advisory committee to the Government of Canada on Indigenous Economic Participation in the Trans Mountain Pipeline, co-chair of the Government of Canada's Generation Energy Council, and has been a member of the advisory panel on climate leadership for the province of Alberta.
"Across Canada, there is now widespread agreement among governments, business and communities on the need to accelerate the transition to clean and low-carbon energy," said Coady. "Pembina has both the track record and the opportunity to help advance meaningful progress. I am eager to begin working with the Pembina team at this critical time. We are already seeing unparalleled impacts to Canada's economy from COVID-19 and, at the same time, the ability to come together in our communities and as a federation to face an unprecedented global challenge. The steps we all take today will ensure we emerge from this crisis more resilient to global challenges in the future."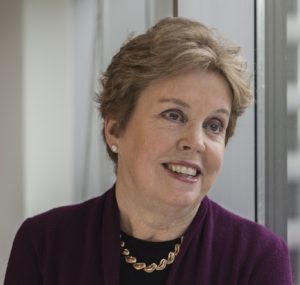 Coady has assumed the executive director role at Pembina Institute based in Vancouver, replacing interim director Simon Dyer, who has resumed the role of deputy executive director.