Range Lake MLA Caroline Cochrane has been elected as the 13th Premier of the Northwest Territories following three rounds of secret ballot amongst the 19 elected representatives. She succeeded Bob McLeod, who chose not to run in the 2019 territorial election.
Cochrane defeated Thebacha MLA Frieda Martselos, Hay River MLA R.J. Simpson, and Monfwi MLA Jackson Lafferty in the vote for Premier. Six cabinet ministers will be next elected among the 19 MLAs using the consensus system.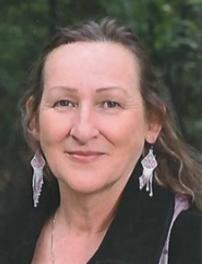 The 58-year-old Cochrane was first elected to the Legislative Assembly of the Northwest Territories in 2015. During her first term in office she held multiple ministerial positions, including: Minister of Public Works and Services, Minister Responsible for the Northwest Territories Housing Corporation, Minister Responsible for Addressing Homelessness, Minister of Municipal and Community Affairs, Minister Responsible for the Workers Safety and Compensation Commission, and Minister Responsible for the Status of Women. Her most recent portfolio, to which she was appointed in April 2018, was as Minister of Education, Culture and Employment, and retained the portfolio as Minister Responsible for the Status of Women.
In her acceptance speech, Cochrane called for the upcoming term to be the "most progressive government in the Northwest Territories."
Prior to be elected in 2015, Cochrane was the CEO of the Centre for Northern Families.