The Government Ontario marked the start of construction on the Confederation GO station in Hamilton.
"The new Confederation GO Station is part of Metrolinx's GO Expansion program, which will bring us even closer to a more connected Greater Toronto and Hamilton Region. Building better connections to and from Hamilton is a top priority for Metrolinx – we've already increased GO train and bus services to this area, we're building the Hamilton LRT, and we look forward to continuing to offer Hamilton new ways to move," said Phil Verster, president and CEO of Metrolinx.
Confederation GO station will offer several key amenities, including an accessible island platform with canopies, pedestrian tunnel, 15-vehicle passenger pick-up and drop-off area and direct stair access from Centennial Parkway. Commuters will also have access to approximately 150 additional parking spaces.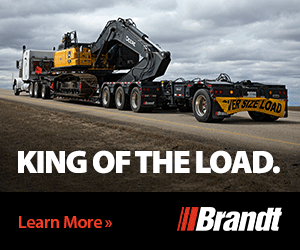 "Better connecting regions throughout the province has been a priority for our government and with this expansion of transit services into the City of Hamilton, we are delivering," said Caroline Mulroney, Minister of Transportation. "Building Ontario through critical transit infrastructure projects, like Confederation GO station, is part of our plan to fight gridlock and reduce emissions, while connecting more people to jobs and housing."
The new station will support a more integrated transit network for Hamilton, providing better connections to existing local transit and GO bus services, while facilitating future increased GO rail service opportunities to Toronto and Niagara Falls.
"Hamilton has seen significant growth as a destination to live, work, and play in, which requires more transit options to support residents and visitors alike," said Fred Eisenberger, Mayor of Hamilton. "We are extremely pleased to see the Government of Ontario and Metrolinx prioritize the building of the Confederation GO station, which will better link East Hamilton, Stoney Creek and the entire Golden Horseshoe area with more choice and better access to and from our community."
Featured image: (Government of Ontario)