The Government of Newfoundland and Labrador announced that work is beginning on substantial improvements to Pitts Memorial Drive in St. John's.
A $14.7 million contract has been awarded to Complete Concrete Solutions to replace street lights and the median barrier, replace electrical wiring between the Kilbride and the New Gower Street intersection, and replace culverts and expansion joints on the CN Viaduct.
Other work in the contract includes:
• Scaling of the rock face between Blackhead Road and the viaduct;
• Ditch inlet grate repairs and replacement of storm sewers;
• Repairs to concrete on bridges above Blackhead Road;
• Installation of gabion wall installations; and
• Paving of the viaduct and sections impacted by new construction.
"Through our roads plan, we are undertaking construction and repairs on bridges and culverts throughout the province as we adjust to the realities of climate change. This latest project is an example of that. By investing significantly in Pitts Memorial Drive now, we can ensure that motorists can continue to safely use one of our busiest highways without unplanned disruptions," said Elvis Loveless, Minister of Transportation and Infrastructure.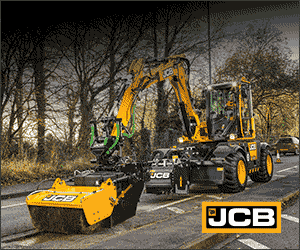 The Department of Transportation and Infrastructure anticipates some of the project being completed in late 2023, while work on the viaduct will continue into 2024. Information on progress, lane reductions and closures, as well as detours, will be provided as work progresses.
This project is a part of the department's multi-year Provincial Roads Plan, which will invest $225 million in highway construction projects in 2023-24 and close to $1.4 billion over five year.