Global engineering consultancy COWI has been retained by Alberta Transportation and Economic Corridors (ATEC) to provide engineering services for major bridge replacement and other work for the Highway 36 bridge over Chin Coulee Reservoir, south of Taber.
The project involves the replacement of the existing Highway 36 bridge over the reservoir and the work has been necessitated by the planned water level rise to increase the reservoir's capacity. COWI's scope of work will be preliminary engineering, detailed design, contract tendering, construction supervision including post construction and warranty inspection.
"This project is a great win for COWI as we continue to build and strengthen our relationship with ATEC. The project is COWI in North America's first major bridge replacement project within the South Region of ATEC's organization and will allow COWI to further demonstrate to ATEC as an organization our strengths and ability to develop solutions to complex and unique project challenges," said Thomas Dahlgren, president, COWI in North America.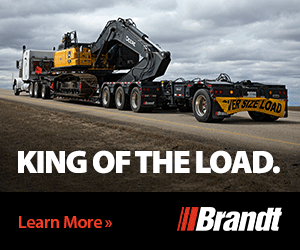 The reservoir sits in Chin Coulee Provincial Recreation Area where boating, water skiing, and fishing are popular pursuits on the water and is vital to the local community. The reservoir is located in the middle of a region in Southern Alberta known for its agriculture and agri-food sector that is a key contributor to the local and provincial economy.
By increasing the capacity of the reservoir, St. Mary River Irrigation District (SMRID) will be able to expand the area of land that can be irrigated and make the area more resilient to climate variability including both seasonal droughts and flooding. In doing so, the project will improve the lives of many farmers in the local community and improve the local economy and the billion-dollar agriculture industry in the area.
Featured image: (Raymond Irrigation District)