Dartmouth General Hospital is celebrating a major milestone with the opening of new operating rooms and clinical space as part of the QEII New Generation project.
Premier Stephen McNeil and Chief of Staff Dr. Todd Howlett officially opened Dartmouth General Hospital's new three-storey expansion, named after a lifelong resident of Dartmouth and community and business leader, the late Neville J. Gilfoy.
"This is an exciting day not only for Dartmouth General but the entire QEll New Generation Project. We are reshaping the way we deliver health care in this province and this marks a significant step in being able to do that," said Premier McNeil. "Patients and families in Dartmouth and surrounding communities, as well as health- care professionals, are going to benefit from the state-of-the-art equipment and technology in this modern facility for years to come."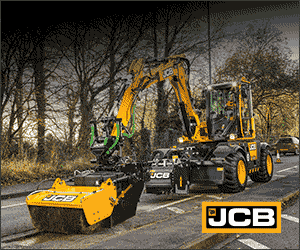 The new hospital wing includes:
eight new operating rooms, doubling the number of operating rooms and increasing surgeries performed;
new clinical space with more exam and procedure rooms;
larger waiting and reception areas and office space; and
a new space with state-of-the-art equipment for cleaning and sterilizing medical instruments.
The Dartmouth General expansion is an important component of the QEII New Generation project. The remaining renovations are expected to be finished in summer 2021. The work at the Dartmouth General is expected to cost about $150 million.
"The Neville J. Gilfoy expansion represents a new opportunity to provide better access to high quality health-care services that will have a significant impact on the Dartmouth community and beyond. We would like to thank each and every person who has played an integral role on this journey to create modern health-care spaces that will improve work flow for staff, and have a positive impact on patients and their families," said Howlett.
The expansion and renovations will allow services to be moved out of the aging Centennial, Victoria and Dickson buildings on the Victoria General site of the QEII Health Sciences Centre, supporting their eventual closure.
Renovations to the third and fourth floors were completed in September 2017 and a new, more accessible main entrance in December 2018. Remaining work includes the addition of 48 beds on the fifth floor, a new intensive care unit and intermediate care unit, an enhanced pharmacy and diagnostic imaging department and an expansion of the dialysis unit and parking lot. Renovations at the Dartmouth General are expected to be complete late summer of 2021.