The Vancouver Board of Parks and Recreation announced the successful completion of a transformative drainage project at Langara Golf Course. With the installation of 83,000 meters of drainage pipe, golf enthusiasts can now enjoy enhanced playing conditions throughout the year, solidifying BC's oldest public golf course as the driest golf course in the Lower Mainland.
"We are embarking on a new chapter for Langara Golf Course, pioneering benchmarks in playability and environmental sustainability through this groundbreaking drainage initiative," said Park Board chair Scott Jensen. "Overcoming its historic playability challenges during shoulder and winter seasons, Langara now confidently stands as the leader among our championship golf courses, welcoming an influx of winter players."
A meticulously executed, hole-by-hole drainage process not only maintained revenue streams but also ensured minimal disruptions to players throughout the project's duration.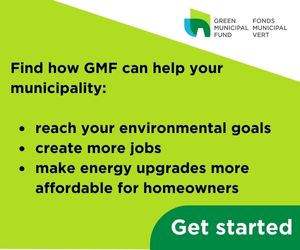 Langara, McCleery and Fraserview Golf Courses, alongside three pitch and putt properties, generate more than 13 million in annual gross revenue. These funds support public programming and recreational activities through the Vancouver Board of Parks and Recreation's general revenue.
"This major capital project represents a substantial investment not only in our golfing community but also in our broader recreational future," said Jensen. "The revenue generated by our golf courses is critical for supporting and expanding public programs and recreational activities."
The 46-hectare course serves an essential ecological function, providing a cooling effect to the urban surroundings. Throughout the drainage project, displaced soil was repurposed to form naturalized meadows, providing refuge for various species. Encircled by a 2.3-kilometre public perimeter trail, the course is a sanctuary for wildlife, birds, bees and waterfowl.
Langara, McCleery and Fraserview Golf Courses proudly hold Audubon International's esteemed Signature Sanctuary Certification achieved through rigorous adherence to standards in environmental planning, wildlife and habitat management, water conservation, and other pivotal areas. With fewer than 5% of BC golf courses obtaining this distinguished certification, it verifies sustainable design, construction, and long-term management of golf courses.
Featured image: (Vancouver Board of Parks and Recreation)