Justin Trevan CEng, MEng, MIET, is an Englishman on the leadership team for AECOM in Canada. With a focus on new and innovative strategies, Trevan has established himself as an industry leader in digital consulting and advisory services, working at the intersection of technology and the built environment for over 20 years. 
He also has dedicated his time with leading industry bodies such as the UK's ICE (Institution of Civil Engineering) and IET (Institution of Engineering & Technology), and the Toronto Region Board of Trade's innovation committee charged with digital city initiatives.
Most recently, Trevan and his team partnered with the Canadian Urban Institute (CUI) to provide a comprehensive understanding of the Mobility as a Service (MaaS) concept. The result is the recently released Mobility as a Service—A feasibility study on implementing MaaS in the Greater Toronto Area (GTA), which is creating quite a buzz in the infrastructure community. (To read the full report, visit: 
https://aecom.com/content/gta-maas-study/.)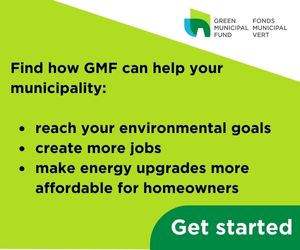 Private and public stakeholders alike agree that today's transit service delivery models require a rethink to create a seamless transportation network that adjusts to new commuting patterns, addresses first and last mile gaps in transit, and considers the complexity of multiple transit networks, while working to reduce the public's dependency on cars.
"Post-pandemic the need for flexible, regionally coordinated solutions couldn't be more important as work and travel patterns continue to evolve," said Mary Rowe, CEO of the CUI. "We need to be looking at solutions being implemented in other places, and quickly apply what makes sense to address region-specific challenges."
By examining the GTA's existing infrastructure landscape and current economic, political, technological, and operational conditions, the report pinpoints challenges while identifying realistic opportunities for tangible benefits and value through a regional MaaS system that combines multiple transportation modes under a seamless navigation and payment app. The collaboration between CUI's Applied Solutions Lab and AECOM Cities sector also marks the study of MaaS through an equity and diversity lens to develop and communicate innovations and solutions that lead to greater access to mobility and resilience in dense urban centres. 
ReNew Canada engaged Trevan to discuss this important study as well as his unique journey in the infrastructure sector.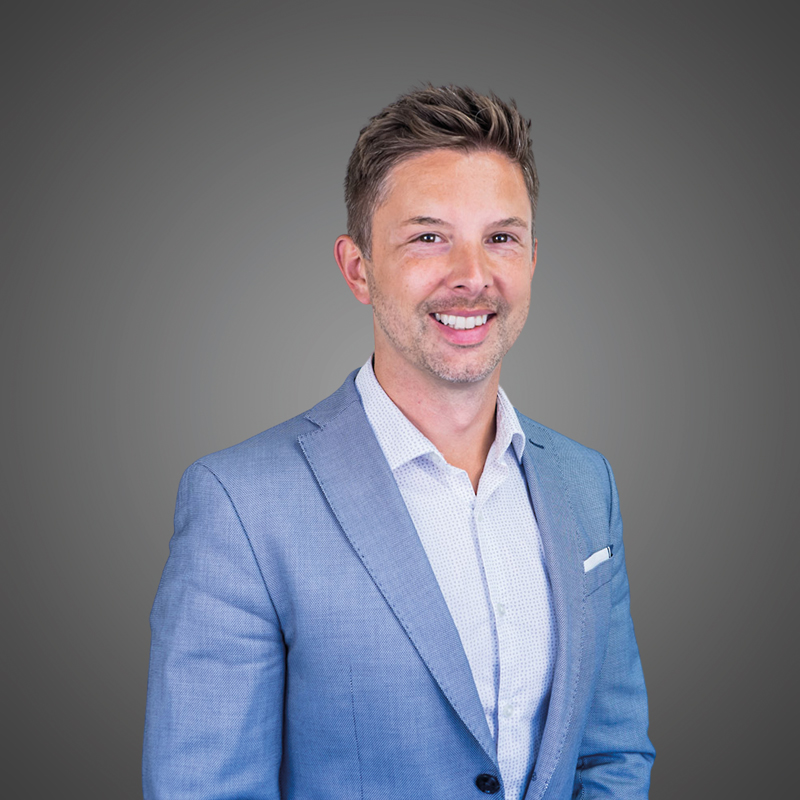 What prompted you to enter the infrastructure industry? 
To be honest it was a bit of an accident. My background is technology and management consulting. I became involved with a group that was looking at technology in the built environment. It was fascinating to me. All these big buildings and all of this infrastructure didn't have much of a focus on technology. It was almost an after thought in the construction industry 20 years ago. I was drawn into the built environment through digital consulting, from buildings to cities.
There's a late great English architect, Cedric Price, who said, "Technology is the answer, but what was the question?" So often we're just picking at solutions that are shiny and nice but may not necessarily make sense or really solve the right problem.
When AECOM came to me with a query about city planning, that's when I crossed over. It seemed like a natural progression. The thing that really interests me is how the people, processes and technology come together, often driven by policy.
What were some pivotal points in your career that led you to AECOM?
I had a realization that technology tended to be an afterthought, incorporated at the end of projects. As I looked at the world around me—with my engineering background and technology slant—I realized that construction and infrastructure is the last bastion of analogue. This really came to the fore for me when writing the vision that became Sidewalk Toronto and being part of the process that followed—the two worlds, technology, and infrastructure, did not come together easily or naturally. And knowledge of both is key to success in many cases.
I'm a technologist with an understanding of construction and can navigate the technology gaps. I also became well poised to optimize the various offerings of AI, modelling, and digital twins. 
My key philosophy is: what is the outcome and how does it help? 
What are the key findings of the AECOM/CUI MaaS feasibility study?
This is something that we instigated with CUI proactively. In working with various municipalities and transportation authorities there was mention of MaaS and the problems it might solve. But everyone was coming at it from different angles, and with no defined plan or roadmap. We realized it came back to a single question—what really is the problem being tackled here? And how do we get all those involved engaged in discussing it in a common way so we can all move it forward together?
So, we applied a collaborative approach and brought together transit authorities, municipalities, academia, and equity and diversity groups for a series of roundtables that dived down to the root issues for all. We also looked globally for examples of successful solutions. Then we focused on the GTA and gave everyone a single reference point, apples to apples, to make sure we were all on the same page. 
The consultation was undertaken over the course of nine months and the key findings were illuminating.
First, governance and ownership are critical issues. Who will own this and why, and does everyone agree? Are municipalities, the province and the TTC all coming together? Or perhaps it's better to have a new collaborative body that includes all?
Secondly, shared goals. There are many valid outcomes from MaaS, such as helping affordability, driving sustainability, reducing congestion, and increasing equity, but we need to prioritize because we may not be able to solve them all at once. Focus is key. 
Fare integration, which is critical to successful MaaS, is another issue that doesn't really work properly unless you have a way of integrating the data and paying one fee. There's too much confusion, for example, Uber versus Presto versus various others. Once we have a common platform, we can achieve savings. 
Finally, bringing everyone together is critical. Everyone is currently stuck in silos. We need political will, and we need to have the majority of people on board. 
What is the potential value proposition of MaaS in terms of travellers, municipalities, and transit agencies? 
There are many possible benefits. MaaS makes equity more doable and gets people further afield for less. This is a call to action. Let's get people excited and want to be included so we can get local and regional government on board and let's aim our goals and the cost-benefit analysis will be revealed at the next stage. 
For travellers, it has the potential to significantly expand the mobility options available, including for the physically, economically, and socially disadvantaged. For municipalities, it can build on existing flexible frameworks and pilot programs and can be contracted to private sector operators for cost-effectiveness. For transit agencies, MaaS can contribute to solving the challenges of the first and last-mile problem on local and regional transportation networks by connecting travellers to mobility hubs, which are safe and convenient crossovers, and transfer stations. Additionally, for the Province of Ontario, the wide array of mobility options could sustainably connect GTA workers to employment opportunities around the province. 
Do you think MaaS will be implemented in public policy or perhaps through public-private partnerships?
Yes, I think it's almost inevitable that any MaaS solution must include private partners. One of the key questions is whether we can deliver transformative change while also reducing capital outlay. That said, unlike some traditional infrastructure projects there isn't a lot of large, expensive physical builds required to deliver a MaaS solution. It's more about services and technology and connecting them all together. Companies like Uber are already offering some of the solutions. So how do we leverage these existing solutions? Canada is already a leader in alternate delivery models, and we should certainly take advantage of suitable partnerships and lessons learned where possible.
What are the next steps in implementing the findings of the MaaS study?
There are a lot of people involved and different levels of interests with various demographics, including groups that deal with low-income families, accessibility agencies, municipalities, and transit agencies. We want to go back to all of them and show them what we found, discuss the collective view, and then we need to talk about the types of outcomes we can create for them. 
But overall, now there's a common definition of what MaaS could mean for the GTA it's important to galvanize the agenda and find a formal place to push this. There's a major opportunity here. How do we get political will to propel these ideas further? To drive ownership in the collective agenda? We'd like to see some of the ideas in this report pushed towards policy and make sure the agenda moves forward further for the benefit of all involved. 
What are your hopes for new Toronto Mayor Olivia Chow's policy and budget planning when it comes to public transit?
I've been here in Toronto about 13 years. There are many great things here, but Toronto, like many cities, struggles with political cycles. So firstly, I think it would be important to finish the stuff that's half-way through and not go all the way back to the drawing board. I hope the transit pieces stay at the forefront as promised. But can we do more than traditional? I think we can leapfrog the traditional transit plans and get ahead. MaaS would enable more people to connect effectively to what we already have, multiplying the effect. It really helps with the first mile, last mile problem.
By defining MaaS benefits and its associated implementation challenges, we are working to advance the conversation about its potential to improve equity and access to mobility in the GTA, while also creating an approach to MaaS that can be leveraged in other Canadian cities. 
Overall though I'd love Olivia Chow to look closely at the opportunities MaaS can present as part of the ongoing transformation of transit in the region.  
Connie Vitello is the contributing editor of ReNew Canada.
[This article originally appeared in the September/October 2023 edition of ReNew Canada]
Featured image: By defining MaaS benefits and its associated implementation challenges, AECOM and the Canadian Urban Institute are working to advance the conversation about the potential to improve equity and access to mobility in the Greater Toronto Area. (Getty Images)