The recent election of John Tory as Toronto's new mayor has been closely linked with a far-sighted transit plan branded as SmartTrack, a proposal to create a "surface subway" utilizing more than 60 kilometres of existing railway rights of way that will relieve traffic congestion in the suburbs surrounding Toronto and reduce transit congestion within many areas of Toronto itself.
Unlike many election promises, however, the genesis for this project is the result of several years of study and painstaking analysis. Stemming from a 2008 report by Real Estate Search Corp. (RESC) and the Canadian Urban Institute (CUI) entitled The New Geography of Office Location, the research showed that the nexus of employment has shifted from the centre of Toronto to a number of dispersed suburban office clusters. Without the provision of rapid transit and solutions to mitigate worsening congestion on highways that are already at capacity throughout morning and evening peak periods, the authors concluded that thousands of workers in these employment clusters would be consigned to a life of commuting by car.
Gratified by the positive response to this report, and convinced that the Toronto region needed a forum for the development of non-partisan, evidence-based research where senior public and private sector policy development specialists could collaborate on practical solutions, RESC and CUI established the Strategic Regional Research Alliance (SRRA). SRRA is modelled after the Regional Plan Association (RPA), whose non-partisan, evidence-based research has helped shape New York City and the surrounding areas for more than 90 years. Like the RPA, SRRA is focused on solutions for a region encompassing multiple municipal jurisdictions. Like the RPA, SRRA enjoys support from a broad base of public and private sector organizations.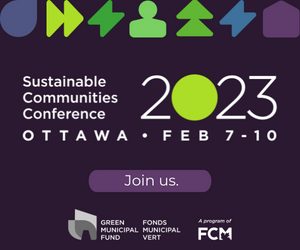 As part of the SRRA work program, the authors set out to identify a cost-effective solution to reducing congestion and improving the lot of commuters, which could be implemented in less than a decade. Dubbed the "regional relief line," the concept that was to become SmartTrack was developed in 2009, then refined and improved through 2013 as a result of best-practice research and helpful feedback from internationally respected experts.
Led by Iain Dobson, co-founder of RESC, the team travelled to New York City, Washington, D.C., Chicago, and London, England to interview consultants and key executives responsible for regional scale transit projects widely acknowledged to have set a new standard for effective investment in transit. The research addressed the funding structures, "last mile" solutions for dispersed employment environments, advanced ridership modelling, and technical solutions to the use of heavy rail corridors, as well as complex arrangements related to land use value creation, density intensification, and strategies for achieving city-building objectives. The key to successfully manoeuvring a complex project through multiple elections and business cycles, the team concluded, is the application and acceptance of rigorous business-case analytics. The results of the analysis must be capable of withstanding political skepticism and able to convince private-sector partners to stay the course.
The Regional Relief Line (RRL) connects the majority of the region's employment clusters, offering employers and employees an unprecedented degree of mobility choice, considerable reduction in commute time, and significant congestion relief. It also facilitates the continued growth of employment in established nodes, helping to create the necessary conditions for the Toronto region to remain competitive. This theme was picked up in a subsequent SRRA report—A Region in Transition—which broached the equally important question of whether future expansion of the Greater Toronto Area's office market could occur in locations consistent with public policy goals for attractive, transit-supportive, mixed-use environments.
Why a relief line can work
The RRL, which will benefit from the Province of Ontario's recent commitment to introduce all-day, two-way electrification on the GO system, will provide high-frequency, high-capacity rapid transit service to car-dependent office employment clusters in Mississauga and Markham. By offering speedy alternatives to commuters from York Region and North York currently relying on the Yonge–University–Spadina subway line, the new line will—as its name suggests—provide regional relief to the overcrowded subway and reduce the large number of transfers from Scarborough currently clogging the Bloor–Yonge subway interchange. Estimated trip times to and from downtown are dramatically reduced. It is also worth noting that thousands of Toronto residents work in the suburban areas but currently have no way of getting to work by transit, so the new line can be expected to carry large numbers of passengers both ways from the outset as commuters decide to leave their cars at home.
A key advantage of the RRL is that it can be implemented quickly and at a fraction of the cost of traditional subway construction. Although short sections of tunnelling are required, conservative estimates confirm the line can be in place in less than eight years at a cost of less than $8 billion. Not chump change, to be sure, but considerably less than the alternatives. Another important benefit is the potential to improve the efficiency and effectiveness of existing transit lines and those under construction, such as the Eglinton Crosstown.
Looking ahead to the continued growth of the region, the line will also allow employment growth to occur at "shoulder" nodes like Liberty Village (west of the downtown Toronto core) and an as-yet-undeveloped industrial site adjacent to the Don Valley Expressway to the east, permitting continued growth of the core's employment districts.
By providing fast, efficient two-way transit between three major concentrations of employment, the RRL promises to significantly reduce congestion and relieve bottlenecks in the transit system that are currently at or close to capacity.
Iain Dobson is co-founder of Real Estate Search Corp. and a director of Metrolinx. Glenn Miller is VP of education and research with the Canadian Urban Institute and is a frequent contributor to ReNew. They are both engaged in the work of the Strategic Regional Research Alliance.