By 2025, Canada is on course to have a shortfall of 261,400 skilled tradespeople—and this is just for the residential construction market alone. Add the demand for skilled trades from other sectors like commercial/roads construction and manufacturing, and the resulting shortfall will likely be even higher, according to BuildForce Canada, the national construction industry's workforce research organization.
Even today, good skilled tradespeople can be hard to find. In fact, according to the ManpowerGroup's 2015 Talent Shortage Survey, "For the fourth consecutive year, skilled trades vacancies are the hardest jobs to fill globally." (In fairness, ManpowerGroup's definition of "skilled trades" extended beyond construction to encompass in-demand professionals like chefs, bakers, and butchers in addition to mechanics and electricians. But across the board, the problem is the same: "Globally, the hardest-to-fill jobs continue to be in skilled trades roles," says the Manpower Group survey.)
For the world of infrastructure, a shortage of skilled tradespeople is bad news. When skilled trades are in short supply, construction projects get delayed—or even cancelled.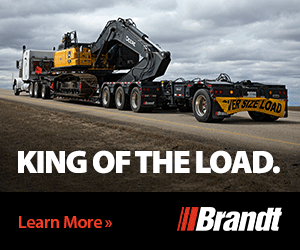 This is in the current conundrum: When the federal Liberals keep their promise to spend an extra $60 billion over the next 10 years on infrastructure, the strained supply of skilled trades for projects could become even thinner. The only "saving grace" is the decline in the oil sector, where layoffs have resulted in out-of-province workers (skilled and unskilled) "leaving Alberta and returning to their province of residence or seeking opportunities in other provinces or markets," BuildForce Canada executive director Rosemary Sparks said.
Factors behind the shortage
There are a few factors that have led to the current skilled trades' shortage in Canada, and that will continue to drive it in the years ahead.
1. The aging of Baby Boomers: Long the backbone of Canada's skilled trades pool, they are starting to hang up their tools for good. According to BuildForce Canada's data, which is collected from construction firms across the country, up to 114,000 Canadian skilled tradespeople will retire by 2024.
2. Immigration and access to foreign skilled labour: Canada is not attracting enough skilled trades to our country on a permanent basis and is making it almost impossible to use foreign skilled labour on a temporary basis where project needs are beyond what the domestic labour market can provide.
"Our immigration selection process needs to do a better job of identifying and bringing in skilled workers from around the world, and the Temporary Foreign Worker Program needs to be a lot more timely and responsive to genuine need," said Michael Atkinson, president of the Canadian Construction Association (CCA). "With a 261,400-skilled-trades shortfall looming, we will have to go outside Canada to get the help we need. And after all, this country was built by the energy and enterprise of immigrants."
3. A lack of younger skilled tradespeople: Although there are new skilled trades people moving into the market—and have been for years—their numbers have never been as high as one might expect given Canada's birth rate and population growth.
"The problem is that skilled trades still carry a stigma of being low-skilled blue collar workers, and yet today they are highly-trained, capable professionals who command good wages and have solid career opportunities," Atkinson said. "But despite this fact, until recently, schools and government have tended to push students toward perceived 'higher status' university education and white collar jobs; as have many white collar parents."
Potential solutions
Short of finding a way to reverse the effects of time, nothing can be done to prevent the loss of skilled trades in Canada due to retiring Baby Boomers. At most, some might be persuaded to hang on a few years more, both for the extra money and to help train their replacements. This is the curse of the skilled trades: new apprentices can't just be thrown out onto the job floor. The newbies have to be apprenticed over a period of years to gain the hands-on experience they need to become certified as journeypeople themselves.
"It takes four years to train an electrician," Atkinson said. "When you have a shortage, you can't just solve it in a matter of weeks; at least not through the training route."
This is why boosting immigration is so vital to addressing Canada's skilled trades shortage. So too is agreeing upon harmonized certification standards, so incoming workers can either move directly into their skilled professions once in Canada, or attain the necessary upgrades quickly so that they can get to work.
The third solution—and probably the real long-term answer to the skilled trades question—is to encourage more young people to enter these professions through college courses and direct apprenticeship programs.
On the federal level, the non-profit Canadian Apprenticeship Forum (CAF) promotes apprenticeships to parents, skilled trades employers who don't yet hire apprentices, and educators. The CAF's plainspoken careersintrades.ca website outlines the benefits of skilled trades to all three groups, dispelling deterrent myths, such as "skilled trade work is dirty, noisy, and physically demanding" and "jobs in the trades are dead-end jobs."
"We need educators to promote the skilled trades as equal career options in school," said Sarah Watts-Rynard, CAF's executive director. "We also need to give students opportunities to learn hands-on skills, whether in auto shops or arts classrooms."
In New Brunswick, the industry-led New Brunswick Teen Apprenticeship Program (NBTAP) is successfully enrolling Grade 10 and 11 students into specific skilled trades pre-apprenticeship programs. Under NBTAP, a student can earn up to 1,000 hours toward their apprenticeship certificate and earn a wage as well—all while remaining in school.
"Each September, we talk to local employers to identify the trades where they foresee needing skilled people, and then get their assistance in placing NBTAP students," said Christina Taylor, NBTAP's executive director. "Although we have only graduated two classes to date, we are seeing results: some of the NBTAP students have gone forward to become apprentices in the companies that took them on." (Although NBTAP model unique to New Brunswick, Taylor is willing to share program details with agencies in other provinces wanting to do something similar.)
Factor in other skilled trades recruitment programs, such as Alberta's Women Building Futures (womenbuildingfutures.com)
and Ottawa's apprenticeship grants (bit.ly/grant0316), and it is fair to say that government and industry are taking serious steps to address the skilled trades gap.
Still, only a substantial improvement in public attitudes toward working in the skilled trades, plus a massive influx of skilled immigrants, will likely be enough to head off 2024's shortfall. Whether this will come to pass, remains to be seen.
James Careless is a freelance writer based in Ottawa.
Photo captions:
A shortage of skilled tradespeople is bad news for infrastructure development. When people are in short supply, projects get delayed—or even cancelled.
The New Brunswick Teen Apprenticeship Program is successfully enrolling Grade 10 and 11 students into specific skilled trades pre-apprenticeship programs. A student can earn a wage as well—all while remaining in school.