The Newfoundland and Labrador Department of Transportation and Infrastructure is seeking public input for road work projects to be added to its Five-Year Provincial Roads Plan.
"These consultations are a great opportunity for the public to let us know about road work that is important to them," said Minister of Transportation and Infrastructure Derrick Bragg. "The responses that we receive help us proceed with our road construction plans in a way that is responsible to all taxpayers."
Participants will be asked to identify the region, route name and number, and the nearest municipality or landmark, followed by the type of issue they are experiencing.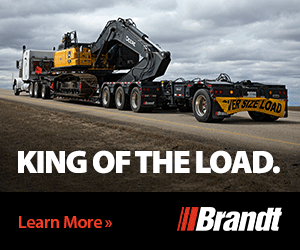 The department will be publishing the list of road work projects ahead of the 2021-22 road construction season. Road work projects are added to each year's roads plan so that new issues can be addressed in a timely manner.
Road projects included in the roads plan are evaluated based on safety, traffic volumes, socio-economic impacts, input from the public, and assessments by departmental engineers.
The department received 227 submissions to its consultation in 2019 and a total of 1,356 submissions to consultations held in 2016, 2017, and 2018.
The questionnaire is available here until January 15, 2021.
For further information on the plan: Five-Year provincial Roads Plan Public Consultation