The City of Brampton and Metrolinx have reached a major milestone in their transit planning, advancing to the next stage of the Queen Street Bus Rapid Transit (BRT) Study.
"Transit is an integral part of a healthy community and economy, and moving forward on foundational work like this will help us support the growth of a diverse, young, dynamic and fast growing city," said Patrick Brown, Brampton mayor. "Brampton City Council looks forward to continuing to work with our partners at Metrolinx to advance this important project."
Queen Street, a designated rapid transit corridor in the city's Transportation Master Plan,  is the busiest transit corridor in Brampton with more than 28,000 transit customers each weekday (note: the volume of passengers has been temporarily impacted by COVID lockdown measures). With population and employment anticipated to grow in the city by approximately 40 to 50 per cent over the next 25 years, transportation needs within the corridor will also grow. Rapid transit is essential to supporting population and employment growth, improves connectivity and provides a competitive travel option.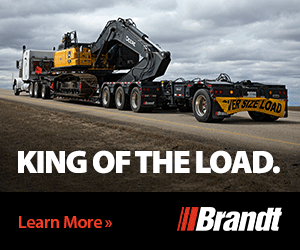 "Brampton is one of Canada's fastest-growing cities and investment in transit is key to building an inclusive city that is safe, sustainable and successful," said Rowena Santos, Regional Councillor, Wards 1 & 5 and chair of Community Services for the City of Brampton. "Advancing the Queen Street BRT is key to improving access to transit, while also enhancing Brampton as a Green City and achieving our climate change target of reducing greenhouse gas by 80 per cent by 2050."
The Queen Street BRT study recommends upgrading the existing Züm services on Queen Street to full bus rapid transit with dedicated lanes along with extending the Viva BRT Rapidway from York Region. In this next stage of the study, Brampton and Metrolinx can begin preparing for an environmental assessment that could begin early next year, leading to the preliminary design business case.
The Metrolinx Brampton Queen Street Rapid Transit documents can be found here.