Ontario Minister of Transportation John Yakabuski has announced the appointment of Michael Lindsay as special advisor on the upload of the Toronto subway system.
He will work with the province on a plan to efficiently and effectively deliver on this key commitment. Lindsay, and an advisory panel of up to three experts to be appointed, will support the government in determining the best approach for the upload, including the building and maintenance of new and existing subway lines.
"This is part of our government's plan to improve public transit and bring relief to commuters across the region," said Yakabuski. "Travelling around the GTHA can be difficult and cumbersome. Traffic congestion and a lack of transit infrastructure is costing money, jobs, and time. Our government is stepping up and treating the subway like the vital service it is. I welcome our new Special Advisor, Michael Lindsay, and I look forward to working with him on this important initiative."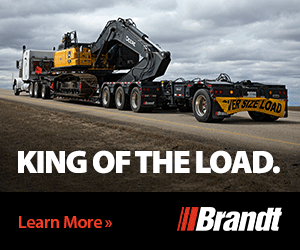 Prior to his appointment, Lindsay worked as the global director of infrastructure planning & advisory at Hatch and as senior vice president of commercial projects at Infrastructure Ontario, responsible for structuring public transit projects and modernizing public assets in partnership with the private sector.