Ontario Power Generation (OPG) Board Chair Bernard Lord announced today that OPG President and CEO Jeff Lyash is leaving the organization effective March 31 to take on another role. Lord also announced the Board has appointed Ken Hartwick, Chief Financial Officer and Senior Vice President Finance, as President and CEO effective April 1, allowing for an orderly transition.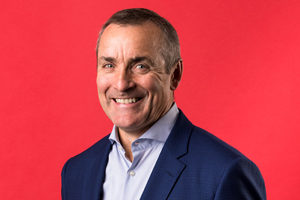 Hartwick has played a strong leadership role since joining the company in 2016. As CFO and SVP Finance, he leads all operations under the finance portfolio including strategy and risk management. He is an officer of the corporation and a member of the OPG Enterprise Leadership Team. Under Hartwick, OPG launched Canada's first utility green bond, expanded to the U.S. through the acquisition of Eagle Creek Renewable Energy LLC and initiated an energy storage partnership.
Prior to joining OPG, Hartwick held a variety of positions at energy and financial companies, including CEO of Just Energy Group Inc. as well as CFO at Wellspring Financial and Hydro One Inc. He began his career at Ernst & Young in the accounting and audit practice, and later joined its management consulting practice.
"The Board is very pleased to have such an outstanding candidate and we are confident that Ken and the team will continue to deliver value to Ontarians," said Lord. "Jeff came to OPG with the objective of building a strong team for the future, and he has accomplished that. He also arrived at a critical time for the Darlington Refurbishment Project – Canada's largest green energy project – and has done an outstanding job setting up the project and the team for success."
Lyash, a United States citizen who moved to Toronto to assume the leadership of OPG in August 2015, is leaving the organization to take on a new opportunity.
"It has been a privilege to lead OPG over the past 3½ years," said Lyash. "I am proud of what we have accomplished as a team and I want to thank the Board of Directors and the Enterprise Leadership Team for their unwavering support. It was truly an honour to work with the dedicated and talented employees of OPG and I have no doubt they will continue to move from success to success."
"On behalf of OPG's Board of Directors, I want to sincerely thank Jeff for his significant contributions to OPG and to the energy industry in Canada, and wish him well as he moves on to the next chapter in his career," added Lord.
OPG generates safe, clean, reliable, low-cost power for Ontario. OPG's power is priced an average of 40 per cent lower than other generators.