The Ontario government is providing support for transportation infrastructure in Halton Region and the Town of Oakville to build the Wyecroft Road Extension and connect communities in the region.
Currently, Wyecroft Road is disconnected at Bronte Creek with no crossing. The Wyecroft Road Extension Project would connect both sides of Wyecroft Road, including building a bridge over Bronte Creek. The road extension and bridge would include a mixed-use path for active transportation.
"Building the Wyecroft Road Extension has a wide range of benefits that connects municipalities in Halton Region and is a vital step in creating an effective regional transportation network," said Oakville MPP Stephen Crawford.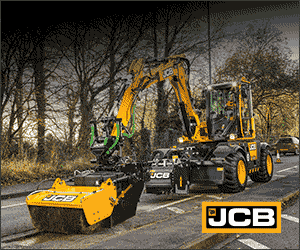 The Wyecroft Road Extension will provide an additional east-west connection between Burlington and Oakville, which will help people in these communities access GO stations in the region. This means that commuters will spend less time getting to their GO train, while also reducing congestion on local roads as well as the QEW. The extension will also give buses in Oakville and Burlington a more direct route to Bronte and Appleby GO stations, making travel more efficient for people who rely on transit in this area.
"The Wyecroft Road Extension and Bridge Project will enhance the mobility options to the residents of Halton by providing critical east-west connectivity over Bronte Creek between the City of Burlington and the Town of Oakville," said Halton Regional Chair Gary Carr. "I would like to thank the provincial government for this investment in infrastructure that will allow residents, businesses, cyclists, transit users, pedestrians, first responders and motorists to experience an immediate benefit from a multi-modal connective corridor."
In 2008, the province provided $57.6 million in funding to Halton Region to support its transportation needs. Since that time the Region has spent a small portion of the funding on planning and environmental studies.
Ontario has worked closely with Halton to allocate the remaining funding to the Wyecroft Road Extension.