The Government of Manitoba announced that work to upgrade the Perimeter Highway to meet freeway standards is ongoing, with a number of projects completed, and continuing works planned for this summer.
"The Perimeter Highway around Winnipeg is one of the most important economic corridors in Manitoba and across the country, providing a key link to the Trans-Canada Highway and to the U.S. border," said Transportation and Infrastructure Minister Doyle Piwniuk. "Substantial progress has already been made over the last four years and I'm looking forward to the further steps forward we will make this summer."
The Manitoba government developed a 10-year investment plan to support the roadmap of long-term improvements required to upgrade Winnipeg's Perimeter Highway to freeway standards. To move this work forward, consultants were engaged to undertake functional design reviews of the South Perimeter Highway, which was completed in 2020, and the North Perimeter Highway, which began in 2022 and is expected to be completed by December 2024, the minister noted.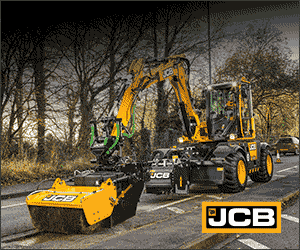 To address immediate safety concerns, the Manitoba government completed work, including extensive median closures and removal of uncontrolled access points on both the South Perimeter Highway and North Perimeter Highway, as well as intersection improvements and service road upgrades to support alternate routes for these closures. These improvements have been critical for traffic safety on the Perimeter Highway, both at present and for future development, Piwniuk said.
The minister noted a number of projects are also underway and in the planning stages including:
new interchange at St. Mary's Road, one of Manitoba's busiest trade corridors, with construction started in 2022 and anticipated to be complete in summer 2024;
new interchange at PTH 3 (McGillivray Boulevard) with preliminary functional design work expected to be completed in late 2023;
new interchange at St. Anne's Road is in development, with design work expected to begin in 2024-25;
paving work on the north PTH 101 service road from Provincial Road (PR) 236 to Lilyfield Road near PTH 7, with construction expected to be completed in 2023; and
median opening closures and uncontrolled access point removals, which will be ongoing through the 2023 construction season.
Featured image: (Government of Manitoba)