The MCS consortium—made up of Mace, Comtech and SYSTRA—has been awarded the contract for Delivery Partner Services to support Metrolinx's Scarborough Subway Extension and Yonge North Subway Extension.
These multi-billion-dollar projects will extend the Toronto Transit Commission's (TTC's) existing subway network by approximately 16 kilometres and accommodate nearly 200,000 trips each day.
"Working with MCS will help us ensure these projects are delivered as smoothly and efficiently as possible. Establishing this partnership brings us an important step closer to bringing faster, better transit to people across the region," said Mark Ciavarro, executive vice president, Subway Extensions, Metrolinx.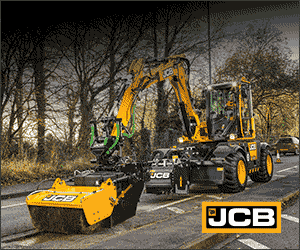 MCS will integrate as a delivery partner with Metrolinx's team to support these significant subway projects. Already, the three firms are working as an integrated team with Metrolinx, supporting the delivery of the rail infrastructure program, GO Expansion, which was awarded in a Program Delivery Partner contract at the start of 2022.
"We are delighted to be awarded a Delivery Partner contract with our partners SYSTRA and Comtech. This is another game-changing program for the Province of Ontario, and, as a win, it is a testament to the strength of the collaborative delivery partner approach. We are looking forward to continuing our journey as MCS with Metrolinx and doing our part to create an inspiring legacy for the people in the Greater Toronto Area." said Jason Millett, CEO of Consultancy, Mace.
The Scarborough Subway Extension will bring subway service nearly eight kilometres farther into Toronto's east end, providing quick and seamless transit for those heading into and out of downtown Toronto and those travelling within Scarborough. Meanwhile, the Yonge North Subway Extension will extend subway service approximately eight kilometres from the existing Finch Station into the cities of Markham, Vaughan and Richmond Hill. Once complete, both projects will connect with local and GO Transit services.
"We are incredibly proud to be a part of the MCS consortium, awarded the contract for Delivery Partner for the Scarborough Subway Extension and Yonge North Subway Extension in the Greater Toronto Area. These projects will bring transformative benefits to local communities, improving access to jobs, schools and other important destinations, while reducing travel time. The MSC partnership brings a unique set of expertise, and we are confident that our consortium will drive successful outcomes for Metrolinx and this multi-billion-dollar project," said Andrew Philip, executive vice president, Transportation and Infrastructure, Comtech Group.
Having already collaborated successfully on GO Expansion for the past year, Mace, Comtech and SYSTRA bring a highly compatible skillset to the delivery partner approach on these subway extension projects. Mace draws on global best practice from its successful role as a delivery partner on the London 2012 Olympic Games and the mobilization of large integrated teams on major infrastructure programs. Meanwhile, Comtech leverages its local expertise in program delivery and digital transformation working within Metrolinx's capital projects portfolio, and the French engineering firm SYSTRA brings an extensive international track record in rail construction, operations and maintenance.
"The Scarborough and Yonge North Subway Extensions contract is a further validation of the strength of the MCS Consortium. SYSTRA is a world leader in rail, participating in 50% of the subway programs worldwide.  SYSTRA Canada is thrilled to mobilize that expertise, along with our partners, to help bring a world class transportation network to Toronto. We look forward to collaborating with Metrolinx, Infrastructure Ontario and TTC to realize these ambitious service improvements," said Dave Spagnolo, CEO, SYSTRA Canada.
Featured image: Rendering of the future Scarborough Centre subway station. (Metrolinx photo)