Provincial, federal, and municipal officials announced a combined $22 million investment in infrastructure upgrades for Moncton, New Brunswick.
The bulk of the money, $21 million, is for the underground infrastructure of Moncton's downtown core.
The remaining $1 million is for a ventilation project at Forest Glen School that also includes upgrades to the building automation systems to improve energy efficiency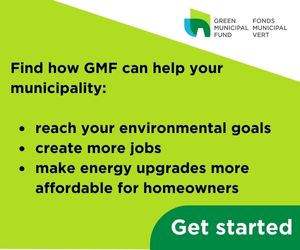 "We are experiencing unprecedented growth in the Greater Moncton area," said Moncton-South MLA Greg Turner. "These downtown upgrades will ensure we have reliable water and wastewater infrastructure that will support this growth and at the same time, mitigate the risks associated with climate change."
The downtown project involves the installation of a dedicated storm sewer system to provide sewer separation on Lutz, Robinson, and Westmorland streets. The streets will be fully reconstructed following the renewal of the underground infrastructure. The existing aerial lines, including communication and electricity, will be relocated underground which will improve reliability during ice storms.
"Investments in infrastructure are investments in strong and sustainable communities," said federal Official Languages Minister Ginette Petitpas Taylor. "The upgrades to downtown Moncton wastewater systems and improvements to the ventilation system at Forest Glen School support a healthier community. These projects are important to helping local economies grow and communities thrive."
The provincial government is investing $7 million in the downtown project while the federal government is providing $8.4 million, and the City of Moncton is contributing $5.6 million.
"We have been working diligently to plan for continued growth within our downtown," said deputy mayor Bryan Butler. "Having the proper infrastructure in place will allow us to push forward and further densify this part of the city. We thank both the federal and provincial governments for their continued support on projects that may not always be highly visible, but which play a crucial role in our city's future."
Featured image: (Downtown Moncton Centre-ville Inc./MAURICE HENRI)