The Government of Canada has announced the appointment of Michael J. Mueller to the Board of Directors of Windsor-Detroit Bridge Authority (WDBA). Mueller replaces Craig Rix on the board.
"As the Gordie Howe International Bridge project advances, it is critical to maintain a strong and diverse Board of Directors with a variety of skills, expertise and knowledge to continue the momentum," said Amarjeet Sohi, Minister of Infrastructure and Communities. "I am pleased to announce the addition of Mr. Mueller to the respected group of professionals providing strategic guidance and oversight to WDBA and to one of Canada's top infrastructure priorities. I would also like to take this opportunity to thank Mr. Craig Rix for lending his experience and talent to the board over the past few years."
Mr. Mueller is a business leader with over 40 years of experience in financial management and accounting. He is a former global leader of PricewaterhouseCoopers' (PwC) Private Company Services/Middle Market Practice and a former member of PwC's Global Audit Leadership Team and Global Advisory Leadership Team, as well as the Global Markets Council.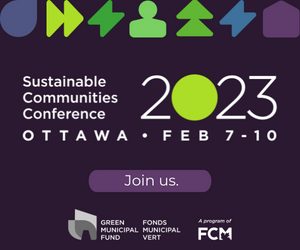 Prior to his retirement from PwC in July 2007, Mr. Mueller's positions with the firm included National Managing Partner for Canada.
He is also a Chartered Professional Accountant, a Certified Insolvency Practitioner, and a Chartered Business Valuator (Retired).
Mr. Mueller's past business and community involvement includes roles as member, chair and chairman of the Board of Directors for SMART Technologies Inc., member of the Board of Directors of Hydro One Inc., and member of the Board of Directors for the Windsor-Essex Economic Development Commission.
Former WDBA Board member Craig Rix joined in 2014 as a founding member for a three-year term, and agreed to serve until March 2018 to facilitate the transition of new members joining last November.
This is a significant year in the life of the Gordie Howe International Bridge project. The public-private partnership procurement process will conclude and construction will begin during the calendar year.