More than a year after a previous arrangement to build a new event centre in downtown Calgary, a new agreement between the City of Calgary, the Alberta government, Calgary Sports and Entertainment Corporation (CSEC) and the Calgary Stampede has been finalized.
In April 2023, Alberta's government signed a memorandum of understanding with the City of Calgary and Calgary Exhibition and Stampede Ltd. to invest in infrastructure to support the new event centre while revitalizing Calgary's Rivers District, the Stampede grounds and downtown. The provincial funding has now been approved by cabinet and Treasury Board.
"Calgary is a city of big dreams, big projects and big expectations. Our investment in the Rivers District is one that helps build Calgary and continues the momentum of revitalization in the downtown core. It's one more shot of energy for Calgary's culture, entertainment and business scenes, and the city and province will reap the economic benefits for decades to come," said Danielle Smith, Premier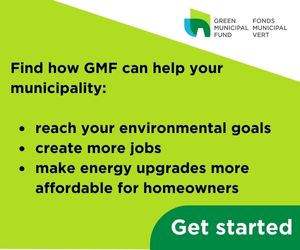 The funding will support land acquisition, site utilities and transportation infrastructure for the Calgary arena and entertainment district project. The investment will also cover 50 per cent of the construction costs of a new 1,000-seat community arena that will serve youth and amateur hockey. Once complete, the Rivers is expected to create 1,500 permanent jobs and welcome an estimated 8,000 new residents and three million annual visitors to the Culture and Entertainment District.
"At this critical moment when we are seeing explosive population growth and increasing private sector interest in our city, the confirmation that our Culture and Entertainment District is proceeding to design and construction phases will generate strong investor confidence. This project will create better public gathering spaces, improved transportation networks, a downtown community rink and an arena to drive events that spur hosting and tourism opportunities, along with creation of jobs in the construction, retail and entertainment sectors," said Calgary Mayor Jyoti Gondek.
The total project cost is estimated at $1.22 billion, with the City of Calgary contributing $537.3 million (44 per cent), and the remaining $686 million (56 per cent) of the project costs will be covered by the Alberta government ($330 million, 27 per cent) and the Calgary Sports and Entertainment Corp. ($356 million, 29 per cent).
"The Calgary Rivers District and Event Centre project will provide a tremendous boost to the local economy and create thousands of planning, design and construction-related jobs. Infrastructure will support our partner ministries in any we can to ensure the project is completed in an efficient and timely manner, and that Calgarians get the top-notch arena and entertainment district they've been waiting for," said Pete Guthrie, Minister of Infrastructure.
The province's investment in the project includes new transportation infrastructure and improvements to existing transportation infrastructure, indoor and outdoor gathering spaces, a community rink and demolition of the existing Saddledome. Once complete, the Rivers District project will add an estimated four million square feet of mixed-use development (homes, retail, hotels) in Calgary's Culture and Entertainment District.
Agreements among all parties, including the City of Calgary, Calgary Sports and Entertainment Corporation and Calgary Stampede, have been signed and executed, paving the way for work to begin immediately.
Featured image: (Government of Alberta)