R.J. Simpson has been appointed the new Minister of Infrastructure for Northwest Territories (N.W.T.). Simpson, the MLA for Hay River North, continues in his roles and responsibilities as the Minister of Education, Culture and Employment, Minister Responsible for the Public Utilities Board and continues to be the Government house leader in addition to now being the Minister of Infrastructure.
N.W.T. Premier Caroline Cochrane announced on August 19, 2020 that Katrina Nokleby's appointments as Minister of Infrastructure and Minister of Industry, Tourism and Investment were revoked. While Simpson will assume responsibility for infrastructure, Minister Shane Thompson will assume responsibility for industry, tourism and investment.
"Infrastructure plays a critical role in the present and long-term economic landscape of the territory," said Simpson via email. He has stated that his primary goals are to advance mandate commitments and to ensure the department is responsive and accountable. According to his press secretary, once he has had an opportunity to be briefed on his new role, Simpson will provide further comment.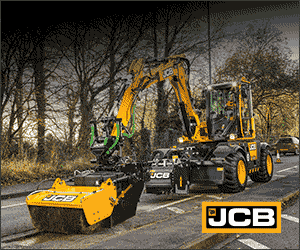 Simpson was first elected to the Legislative Assembly in 2015. He was Deputy Speaker of the 18th Assembly, Deputy Chair of the Standing Committee on Government Operations, and the Chair of the Special Committee on Transition Matters. Simpson was also a member of the Standing Committee on Priorities and Planning and the Standing Committee on Economic Development and Environment.
Simpson is a lifelong resident of Hay River. He obtained a Bachelor of Arts from MacEwan University and a law degree from the University of Alberta's Faculty of Law. He has served on the board of the Soaring Eagle Friendship Centre in Hay River and volunteered with the Canada-Ghana Education Project.
Simpson has previously worked with the Government of Canada, Northern Transportation Company Ltd, Métis Nation Local 51, and Maskwa Engineering.