The Government of Ontario is investing $3.6 million to support three innovative projects to help over 2,200 women and young people across Ontario prepare for meaningful and well-paying careers in the construction trades.
Led by the Provincial Building and Construction Trades Council of Ontario (PBCTCO), these free programs will focus on increasing female participation in the industry, providing online training tools and exclusive employment opportunities to jobseekers, and giving grade 12 students a first-hand look at life-changing careers in construction.
"Under the leadership of Premier Ford, our government will continue to invest in training programs that spread life-changing opportunity to anyone who wants a hand up to a bigger paycheque and a better life," said Monte McNaughton, Minister of Labour, Immigration, Training and Skills Development. "We are proud to support these new projects that help women and young people enter the trades and find purpose-driven careers."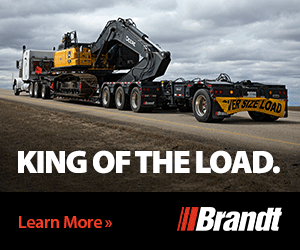 Women make up less than five per cent of Ontario's construction workforce, meaning many are missing out on a lucrative and in-demand sector. That is why the first PBCTO project will help 700 tradeswomen gain the leadership, communications, health and safety training, and networking opportunities they need to start and advance rewarding careers in the industry. It will also include the development of a speaker's bureau to partner tradeswomen with speaking opportunities with schools, employment agencies, trade shows and other events across the province to mentor and attract more women into the skilled trades.
"The Provincial Building and Construction Trades Council of Ontario appreciates the support of the Government of Ontario to invest in and expand three important projects with the organized skilled trades and our employer partners," said Marc Arsenault, business manager at PBCTCO. "These projects, while all unique, together focus on developing the workforce of the future and expanding opportunities within the skilled trades for equity-seeking groups. As we move forward, this investment supports a fact-based approach to workforce development that will create opportunities for more Ontarians to embark on a great career to build the province we live in."
The second project will provide 1,500 people with access to online resources and training tools where they can explore the skilled trades, build core skills and find apprenticeship opportunities in their profession of choice, connecting them directly with local employers.
Additionally, PBCTCO's Tomorrow's Trades program is returning to provide 60 grade 12 students in London and Ottawa with hands-on learning opportunities, behind-the-scenes access to high-profile construction projects and training so they can prepare for life-changing jobs in the industry. The program, which prioritizes at-risk youth, has previously run in Toronto, Hamilton, Sudbury, and other parts of the province. Transportation and training costs will be provided for students.
These projects are funded through the government's Skills Development Fund, an over $700 million initiative, which supports ground-breaking programs that connect jobseekers with the skills and training they need to find well-paying careers close to home.
Featured image: (Government of Ontario)