Bruce Power's Unit 6 Major Component Replacement (MCR) Project reached a historic milestone when the unit achieved a sustained fission chain reaction which creates the heat needed to produce electricity, known in the nuclear industry as 'first criticality.'
This is a key step in returning the reactor to service, as it prepares to resume supplying clean, reliable electricity to the people, hospitals and businesses of Ontario for decades to come.
The initial fission or 'approach to critical' comes following Canadian Nuclear Safety Commission (CNSC) approval to begin releasing the unit from a Guaranteed Shutdown State which enables the many commissioning activities to be completed on the newly installed systems to verify everything is working as expected.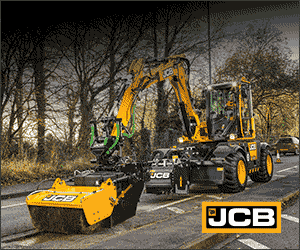 "This is great progress, made possible by years of planning, preparation and execution by Bruce Power and our partners," said Mike Rencheck, Bruce Power's President and CEO. "We are now in the final stages of returning Unit 6 to service and we're applying all of our learnings, innovation and experience from Unit 6 to future MCRs to ensure our strong performance continues and improves."
The Bruce Power Refurbishment project is No. 3 on ReNew Canada's 2023 Top100 Projects Report.
Bruce Power's Life Extension Program started in 2016 and remains on track with inspections, refurbishment, and MCRs progressing. Unit 6 is the first of six units that Bruce Power and its partners will refurbish as part of its MCR Project between 2020 and 2033, a privately funded investment that will extend the life of the site through 2064 and beyond. The Unit 6 MCR remains on track despite challenges faced during the COVID-19 pandemic, while work on the Unit 3 MCR outage is also progressing on track.
Bruce Power's MCR Project will help power Ontario forward at a time when the province's electricity demands are continuing to rise and its move to a clean energy supply evolves to help achieve its climate change goals. Bruce Power's Life-Extension Program, which includes asset optimization across all eight operating units as part of the company's Project 2030, is expected to produce more than 7,000 Megawatts of clean power following the completion of the MCR Project.
"Reaching this important milestone is proof positive that the refurbishment of large-scale nuclear units can help power electrification and Ontario's growing economy. I'd like to congratulate everyone who has worked to achieve this success, including Bruce Power's employees, trades partners, Ontario's diverse supply chain and the nuclear sector as a whole," said Todd Smith, Ontario's Minister of Energy.
"This is a monumental achievement and I offer my thanks and congratulations to everyone involved in making it happen," said Rick Byers, MPP for Bruce-Grey-Owen Sound. "We are an energy powerhouse here in the Clean Energy Frontier region and are helping to drive economic growth in the region and across Ontario. While there will no doubt be challenges ahead with future Major Component Replacement Projects still to come, I have great faith in the ability of Bruce Power to meet those challenges and deliver clean, reliable electricity to the province and cancer-fighting medical isotopes worldwide."
Featured image: Bruce Power Operators work in front of the Unit 6 panel in the Main Control Room. (Bruce Power)