The governments of Canada and Newfoundland and Labrador,  announced a joint investment of $30 million for Route 3 improvements in Newfoundland and Labrador.
This investment will enable the completion of a north-south arterial highway route in St. John's and Mount Pearl. The end of the Team Gushue Highway will be connected to the Pitts Memorial Drive (Route 2) and Robert E. Howlett Memorial Drive (Route 3) interchange. This will involve extending the paved highway from Topsail Road—where the Team Gushue Highway currently ends—to the Commonwealth Avenue, Brookfield Road and Heavy Tree Road area. A connection to the Route 2 and 3 interchange using a roundabout corridor will also be created. Work also includes installing drainage culverts, an overpass structure and auxiliary access roads, as well as re-aligning a section of Brookfield Road.
"Our partnership with Premier Furey and the Government of Newfoundland and Labrador is about delivering results for Newfoundlanders and Labradorians – and that is exactly what we are doing today. These long-awaited upgrades to Route 3 will make it easier and safer for residents of St. John's, Mount Pearl and the southern Avalon peninsula to get where they need to be while supporting good jobs in the trades," said Dominic LeBlanc, Minister of Intergovernmental Affairs, Infrastructure and Communities.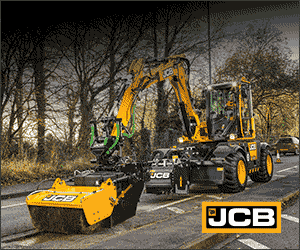 These enhancements will alleviate traffic congestion, improve safety and enhance access to and from the cities of St. John's and Mount Pearl and the surrounding urban and rural communities.
"The final phase of the Team Gushue Highway is one of the last remaining key components of a regional roadway network envisioned for the northeast Avalon region, which was first identified in a comprehensive regional development plan over 50 years ago. It is a game changer for residents on the southern Avalon to access key provincial services and social infrastructure, including the province's largest health care and post-secondary facilities. Our government committed to getting this project done, and I am very proud that this commitment has now come to fruition," said Premier Dr. Andrew Furey.
"The completion of the final phase of the Team Gushue Highway is very welcome news for the entire region. This will help address traffic volumes and congestion within the City of Mount Pearl, while further enhancing the safe and efficient movement of residents throughout the Avalon region," said Lucy Stoyles, MLA for Mount Pearl North
Featured image: (Government of Newfoundland and Labrador)