The Government of Ontario announced an investment of $7.5 million to help build a state-of-the-art Innovation Arena at the University of Waterloo. The new $35 million facility will be a hub for innovation in Ontario's life sciences sector in Kitchener and Waterloo, supporting the development of new health technology and the commercialization of intellectual property and encouraging investment and job creation.
"It's great to see the Team Ontario spirit in action with the University of Waterloo, the private sector and all levels of government coming together to build this world class facility," said Premier Doug Ford.
The University of Waterloo and the City of Kitchener are partnering to build the new 90,000 square-foot Innovation Arena. The facility will include a health-tech incubator and a small business centre with a shared wet lab for local entrepreneurs and start-ups. The Innovation Arena will be become a focal point in Southwestern Ontario for innovation partnerships, collaboration among businesses, industry and researchers.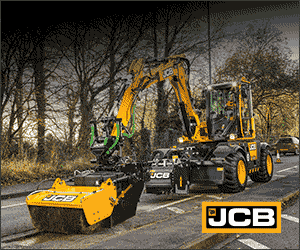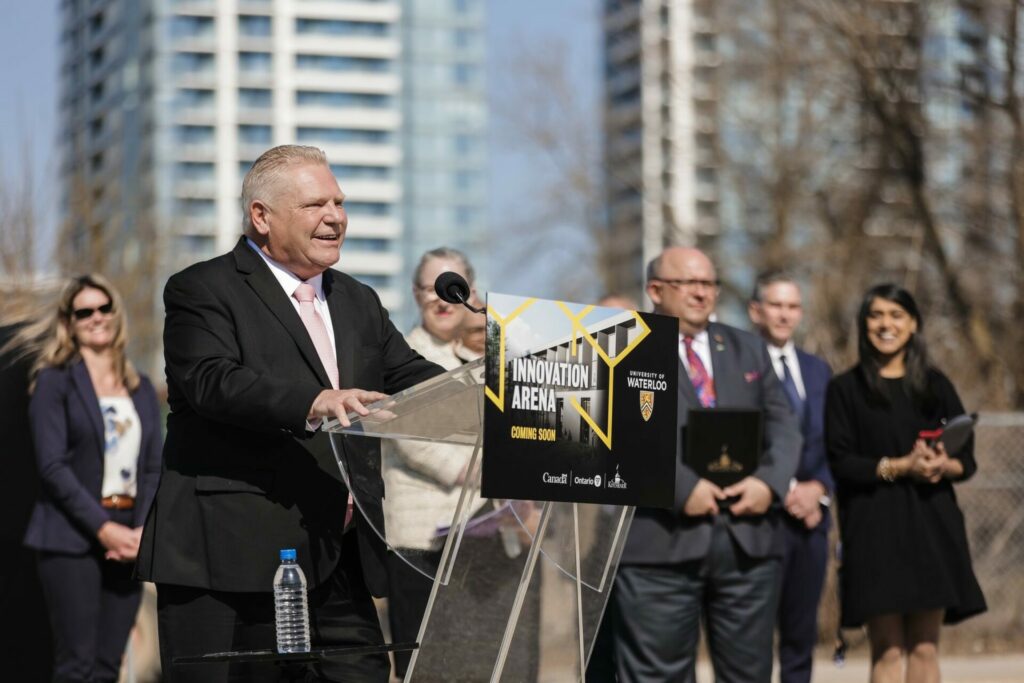 "The Innovation Arena will play a crucial role in expanding the impact and scope of the University of Waterloo's flagship incubator Velocity. Waterloo continues to take a leading role in connecting research breakthroughs in nanotech, AI and quantum information to innovative health solutions. The Innovation Arena will enable the collaboration and connections among researchers, talent and health care practitioners while supporting innovators and entrepreneurs from start to scale," said Dr. Vivek Goel, president and vice chancellor, University of Waterloo.
"Ontario has a world-class postsecondary education system and is home to innovative start-ups and scale-up firms," said Jill Dunlop, Minister of Colleges and Universities. "By fostering collaboration among businesses, researchers, and community partners, the University of Waterloo's Innovation Arena will help fast-track the discovery, development, and commercialization of made-in-Ontario research, bringing ideas from the lab to market sooner – a key part of our government's plan to maximize the value of Ontario-grown innovation."
The Innovation Arena supports Taking Life Sciences to the Next Level, the province's first life sciences strategy in a decade. As part of this strategy, Ontario launched a $15 million Life Sciences Innovation Fund to help entrepreneurs bring their ideas from the lab to the marketplace. This early-stage fund, managed through the Ontario Centre of Innovation, will help companies advance made-in-Ontario solutions like vaccines and medical treatments.
"Innovation in Health Care to improve the quality of life of the residents we serve is a priority for the City of Kitchener and cities around the world, and that's why City Council's first major investment from Kitchener's Economic Development Investment Fund (EDIF) 2.0 was $8.5 million towards the University of Waterloo's Innovation Arena to support our growing health technology start-up and scaleup ecosystem. Today's groundbreaking for this new facility shows what is possible when all three orders of government work together with the private, not-for-profit and academic sectors to create new local businesses and jobs, expand the local innovation ecosystem, and create an investment environment that serves as a gamechanger for Kitchener, Ontario, Canada and beyond." said Berry Vrbanovic, Mayor of Kitchener.
Featured image: (University of Waterloo)