The Ontario Road Builders' Association (ORBA) announced the appointment of Walid Abou-Hamde as executive director, as well as a number of other changes to its leadership team.
"The board's pleasure that Walid has accepted this exciting and pivotal role at a time when the province is embarking on an unprecedented investment in transportation infrastructure. This marks a significant new chapter in ORBA's ongoing pursuit of excellence and innovation, underpinned by our commitment to being the leading advocate for sustainable transportation infrastructure that meets the needs of Ontarians" said Mario Villeneuve, ORBA president.
Villeneuve and the ORBA board also thanked Michael McSweeney, who undertook a 12-month contract with ORBA and "who worked tirelessly to restructure, reposition and realign ORBA's priorities to better match those of the governments ORBA works with." McSweeney will remain CEO of ORBA until October 31, 2023 at which time Walid will assume the position of ORBA CEO.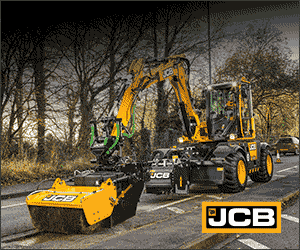 Walid, who holds an Honours Bachelor of Applied Science in chemical engineering, brings an impressive career history that will well position our association with both the provincial and municipal governments across this province.  Walid has worked with the Provincial government in the Infrastructure and Labour portfolios, as well as Skilled Trades Ontario.
"We are convinced that Walid will be able to leverage the strengths that he has achieved over the past seven years to benefit ORBA and Ontario Asphalt Pavement Council (OAPC) members. ORBA/OAPC priorities over the next several years will focus on contract and risk management, workforce development and sustainability. Walid's background and experience will serve our members and position the association as the leading voice for the transportation infrastructure industry in Ontario," said Villeneuve.
Abou-Hamde served as director of Stakeholder Relations to the Minister of Infrastructure and Minister of Labour, Immigration, Training and Skills Development. He most recently served as vice president, Corporate Affairs and Partnerships at Skilled Trades Ontario, where his leadership significantly enhanced corporate governance and partnership cultivation.
Over the past nine months the ORBA/OAPC team was also restructured by McSweeney and the following promotions that took effect on May 1, 2023 were announced:
Jasvinder Singh has been promoted to director of Membership Services and Events Planning at ORBA.
Guru Missar has been promoted into the role of director of Marketing and Communications at ORBA.  promote sustainable transportation infrastructure in Ontario.
Xin Chen joins the ORBA team as head of Finance.
Abhinav Gupta has been promoted to senior manager of Membership Services and Events Planning.
Ashley Manson has been promoted to head of Human Resources, Administration and Governance.
Featured image: (ORBA)