The governments of Canada and the Northwest Territories announced a joint investment of more than $19.7 million for the construction of a fibre optic line from Inuvik to Tuktoyaktuk, bringing highspeed fibre optic communications to Tuktoyaktuk.
This investment will support the design and construction of a 137-kilometre fibre-based infrastructure between Inuvik and Tuktoyaktuk, the Inuvialuit hamlet on the Arctic Ocean, and enable the completion of fibre-based infrastructure between High Level, Alberta and Tuktoyaktuk. This new line will provide backbone infrastructure to support existing internet service in Tuktoyaktuk, which is currently provided through a microwave radio system, with a faster, more reliable fibre-optic link.
"Reliable access to high-speed internet is vital to economic development and well-being, particularly in northern and remote communities. Today's announcement marks another milestone for the North as residents and businesses will soon be able to connect faster to essential online services and benefit from additional opportunities made available through high-speed internet," said Sean Fraser, Minister of Housing, Infrastructure and Communities.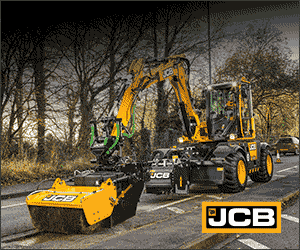 As part of this key infrastructure project, the Government of the Northwest Territories (GNWT) will be collaborating with the Inuvialuit Regional Corporation as a key land owner in the Region.
The Government of Canada is investing $14,803,500 in this project, while the Government of the Northwest Territories is contributing $4,934,500.
"Reliable broadband infrastructure for northern families and businesses must not be a luxury. It is critically important for economic growth, keeping people connected, and ensuring Northerners have the same access to Internet as the rest of Canada. The expansion of the Mackenzie Valley Fibre Link between Inuvik and Tuktoyaktuk will contribute to our government's commitment to connect all Canadians to high-speed internet by 2030," said Michael McLeod, MP for Northwest Territories.
The Government of Canada's funding comes from the Rural and Northern Infrastructure Stream of the Investing in Canada Infrastructure Program
"The GNWT is strongly focused on increasing the broadband accessibility and speed through large-scale infrastructure investment in projects like the Inuvik-Tuk Fibre Line that in turn provide opportunities for private Internet providers to deliver the services that NWT residents need in their homes and communities. Access to reliable, high-speed internet is a critical part of any modern society, that helps create economic opportunities for residents and lets governments deliver important programs like education and health care," said Diane Archie, N.W.T Minister of Infrastructure.
"This project will bring benefits to Tuktoyaktuk and support the Inuvialuit Energy Security Project. IRC looks forward to working with the GNWT to ensure construction proceeds in a way the protects Inuvialuit lands, wildlife, and upholds the goals of the IFA," said Duane Smith, chair and CEO of the Inuvialuit Regional Corporation.
Featured image: (L to R) Grand Chief Ken Kyikavichik; Diane Archer, NWT Minister of Infrastructure; Michael McLeod, MP for NWT; and Inuvik Mayor Clarence Wood. (Government of Northwest Territories)