Ontario Power Generation (OPG) has awarded Bird Construction Inc. the Engineering, procurement and construction contract for OPG's Clarington Corporate Campus.
OPG announced in 2019 it would consolidate all non-station based staff at one location: a newly-constructed headquarters campus adjacent to the existing Darlington Energy Complex in Clarington, in Durham Region, ready for occupancy in 2024. This reduces OPG's real estate and related costs, and reinforces Durham's leadership role in driving clean energy innovation as Canada's clean energy capital.
"We are pleased to be taking this next step toward uniting our non-station staff under one roof in Clarington," said Ken Hartwick, OPG president and CEO. "The Campus Plan represents a significant investment in OPG's future and is an indication that we see OPG leading the clean electricity sector for the next generation."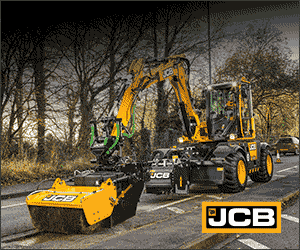 The design for the campus will include optimization of building performance, Indigenous design aspects, and energy conservation and other sustainable building features
"We are very proud to be selected as the key partner on this substantial and important project for Ontario Power Generation," said Teri McKibbon, President and CEO of Bird. "Bird is looking forward to delivering this project in collaboration with its partners and OPG to successfully meet client goals as well as employ innovative and sustainable project solutions."
"I am pleased to see another significant project added to our portfolio in the Ontario market, especially one that embodies the core priorities of our strategic plan including sustainable solutions, collaborative contracting and leveraging expertise from our combined team while supporting our drive for consistent earnings and geographical diversification."
In the coming months, OPG and Bird will develop and refine the architectural design for the new building, as well as the associated technology and engineering. Ground is expected to be broken in early 2022, followed by the construction of the foundations and supporting parking facilities. In 2023, the building exterior will be constructed, and the interior completed and commissioned into 2024. The building is expected to be ready for occupancy in 2024.
Featured image: OPG will construct its new corporate campus in Clarington, in Durham Region. (CNW Group/Ontario Power Generation Inc.)