The Prince Rupert Port Authority (PRPA) is commencing construction on the Ridley Island Export Logistics Project (RIELP), an innovative large-scale logistics project that will provide expanded capacity and capabilities for rail-to-container transloading of multiple export products at the Port of Prince Rupert. The investment promises to deliver critical trade infrastructure that will improve supply chain resiliency, strategic market access and enhanced competitiveness for Canadian exports.
The project will consist of a 108-acre greenfield development on Ridley Island that will commence operation in Q3 2026. Ray-Mont Logistics will develop and operate facilities that provide transloading service capacity for 400,000 TEUs (twenty-foot equivalent units) for agricultural, forestry, and plastic resin products. Ray-Mont currently operates a successful multi-product transload facility on a temporary Ridley Island location that has proven the export transload concept in Prince Rupert.
"The development of this innovative project and its introduction of large-scale export logistics capabilities at the Port will fundamentally improve competitiveness for Canadian exporters, and marks the opening of a new chapter of Prince Rupert intermodal growth. It also demonstrates the strong alignment of our corporate, government and community partners with PRPA's strategic vision for growing Canadian trade," said Shaun Stevenson, President & CEO, Prince Rupert Port Authority.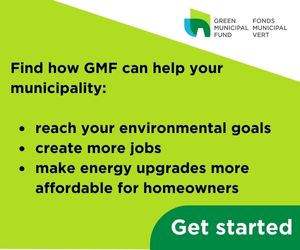 The project will also include an expansion of the existing Ridley Island Road Rail Utility Corridor that will facilitate unit trains 10,000 feet in length with direct access to the site from the CN network. The transload facilities will be connected to Fairview Container Terminal by direct private road access, the 5-kilometer Fairview-Ridley Connector Corridor, ensuring all product movements will be within PRPA jurisdiction and fully avoid public infrastructure. The full electrification of transload facilities, optimization of rail, and the minimal truck drayage cumulatively represent a significant step forward in decarbonizing Canada's export supply chains.
"Ray-Mont is committed to developing and expanding our successful export transload business in Prince Rupert and believes that RIELP represents an ideal platform to significantly increase the scale, efficiency and level of service to our existing and future customers. RIELP will be unique in North America in terms of its ability to simultaneously handle multiple unit trains of varying commodities and significantly decarbonize the logistics chain," said Charles Raymond, President & CEO, Ray-Mont Logistics.
RIELP will provide new and innovative capacities for Canadian exporters to Asia Pacific markets. The project's large scale, unit train capabilities, access to available empty containers, and proximity and integration into container terminal operations make it a unique model that promises the ability to deliver significant new service offerings to exporters that will greatly improve the quality, cost and reliability of container supply chains.
"This investment by the PRPA to future-ready the port is great news for the workers, businesses and communities across the province that depend on strong trade and the reliable movement of goods," said BC Minister of Transportation and Infrastructure, Rob Fleming. "With global market dynamics continuing to create challenges for supply chains, forward-thinking projects like this one are helping to make BC's transportation and logistics network more efficient and more resilient."
Local Indigenous partners will be active participants in the development and operation of RIELP. The primary contract for Ridley Island site development has been awarded to an Indigenous joint venture arrangement that includes Metlakatla First Nation, Lax Kw'alaams Band, Gitxaała Nation and IDL Projects Inc. Metlakatla and Lax Kw'alaams are also majority owners of Gat Leedm Logistics, which will be a primary service provider of truck drayage services.
"The addition of a dedicated export logistics platform should greatly increase the ability of Canadian exporters to compete globally, while adding yet another piece to the puzzle in PRPA's vision of a truly world-class port. The Gitxaała Nation welcomes this and is proud to be part of it," said Gitxaała Nation Chief Councillor Linda Innes.
Total capital investment in RIELP will be approximately $750 million, and is being provided by PRPA, Ray-Mont Logistics, CN, the Government of Canada, and the Government of BC. Canada's National Transportation Corridor Fund is providing $64.8 million and the Province's Stronger BC program is providing $25 million toward the project.
PROJECT FACTS: 
Construction start: October 2023
Projected construction workforce: 200 jobs (at peak)
Projected operations start: Q3 2026
Annual transload capacity: 400,000 TEUs
Project development size: 108 acres
New rail capacity: 20 kilometres of track
Truck trips at full capacity: 1,200 daily return trips
Featured image: (Prince Rupert Port Authority)