The Ontario Government released new details regarding the redevelopment of Ontario Place, including making it the new home of the Ontario Science Centre.
"We're bringing more to Ontario Place with more beaches, more greenspace, more trails and more fun with the Ontario Science Centre, a year-round Live Nation concert venue and expanded food and beverage offerings so families can enjoy a meal together," said Premier Doug Ford. "Together with our partners, we're building a world class, year-round destination that's fun for families, students and tourists to enjoy for generations to come."
The Ontario Science Centre will find its new home in a custom-built, state-of-the-art facility, as well as in the preserved and upgraded iconic Cinesphere and Pod complex. It will bring exciting science-based educational programming to the heart of Ontario Place, sparking curiosity and innovation for a new generation of visitors, while inspiring young people towards the jobs of the future.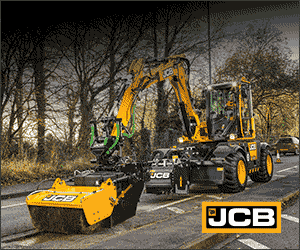 "For more than 50 years, the Ontario Science Centre has been an icon in this province and inspired a love of science and technology in visitors of all ages. Once complete, the state-of-the-art facility at Ontario Place will be a major step forward for a globally recognized institution that will provide exciting new opportunities for hands-on learning experiences that can engage and captivate visitors, while inspiring the next generation of STEM professionals," said Neil Lumsden, Minister of Tourism, Culture and Sport.
The province is also finalizing an agreement with Live Nation that will create a new, year-round concert venue attraction. Building on 25 years of memories, the brand-new amphitheatre will welcome 20,000 fans to an all-season venue, increasing its capacity, while also protecting its beloved grassy amphitheatre.
Ontario Place Redevelopment Plan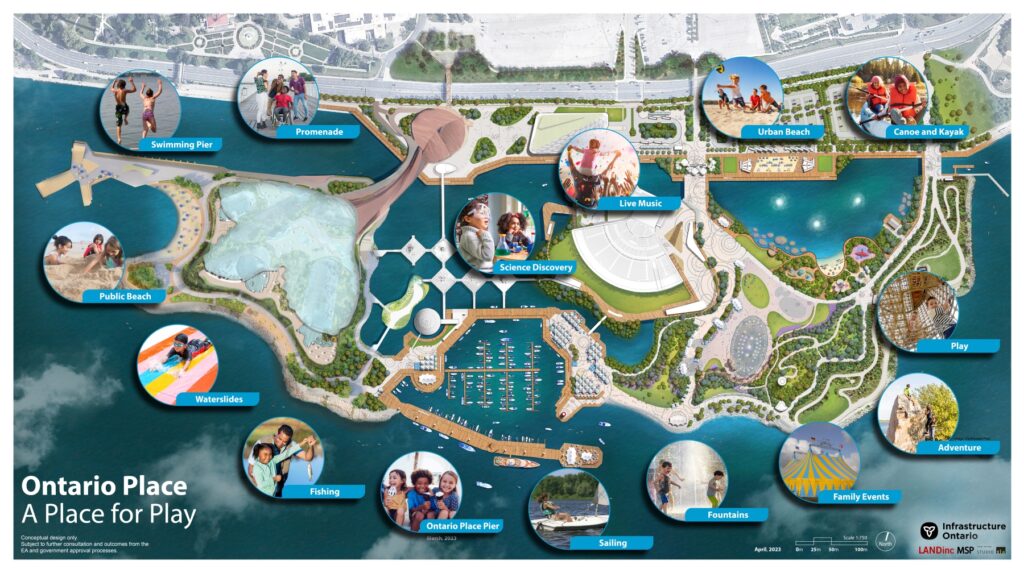 "Our government has a mandate to bring Ontario Place back to life," said Kinga Surma, Minister of Infrastructure. "With today's announcement, we are continuing to make progress on our vision to create a cultural and recreational landmark that will, once again, be fun for everyone. Together with the Ontario Science Centre, Live Nation and Therme Canada, we are creating an iconic destination on Toronto's waterfront that will bring visitors from Ontario and around the world together, providing people of all ages with something to enjoy."
Ontario is also sharing new recommended design concepts for the future public spaces, including on the East Island and the expanded shoreline of the West Island, made possible by upgrades completed by Therme Canada. The concepts include Indigenous culture and place-keeping features and illustrate how the site will be revitalized and enhanced with new public trails, parkland, beaches and swimming areas with better access to the waterfront.
The province will also engage with the market about opportunities for a new and improved public marina at Ontario Place, which will include retail, dining and family-friendly activities, making it a place where people can socialize, grab a meal and enjoy the water, year-round.
The new Ontario Science Centre will be integrated with an underground public parking facility designed for the future with electric bus and vehicle chargers. This underground parking facility will be self-financing, revenue generating and will round out and complement the many transit and transportation options to get to and enjoy Ontario Place. This includes new pedestrian and cycle paths, as well as new transportation and transit options to connect Ontario Place and the Exhibition grounds directly to the Ontario Line subway. Alongside the new and improved marina and with Billy Bishop Toronto City Airport just down the street, people will benefit from unprecedented choice and convenience in how they travel to Ontario Place to enjoy fun for everyone.
To prepare for redevelopment, site servicing work will also begin this spring to upgrade and modernize Ontario Place's existing infrastructure, such as water, electrical and gas services. A construction company will be selected soon to undertake the site servicing, following a competitive procurement process that was launched last year.
Featured image: (Government of Ontario)