The Government of Quebec is investing $100 million to make eco-friendly educational institutions. This financial assistance is part of the 2013-2020 Action Plan on Climate Change, funded by the Green Fund.
"The government needs to set an example by helping to reduce emissions from its own institutions and operations," said Isabelle Melançon, Minister of Sustainable Development, Environment, and the Fight Against Climate Change. "This new measure, financed by the Green Fund and intended to make schools eco-responsible, meets this objective. In addition, reducing greenhouse gas emissions will provide students with improved and more comfortable learning facilities and, of course, a healthier environment."
This funding will both reduce and avoid greenhouse gas emissions and implement energy conservation measures to make the institutions environmentally responsible. Thus, it will be possible in particular to replace heating systems operating mainly with oil or natural gas by systems using renewable energy and to carry out work to reduce the consumption of fossil fuels.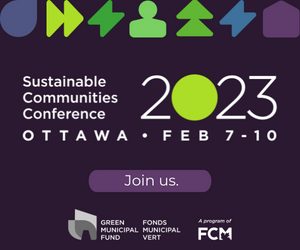 For the current school year, the Government of Quebec has invested $1.6 billion to renovate, build and expand schools throughout the province.