Phase one of Montreal's new 67-kilometre electric automated light rail system opened July 28 after five years of construction and testing, with the inauguration of the first branch of the Réseau express métropolitain (REM), connecting Brossard to Gare Centrale.
Dignitaries and members of the public took part in the first official trip on the 16.6-km route connecting downtown Montréal to Brossard in 18 minutes.
This major step marks the start of a new network that is efficient, reliable and will facilitate the daily travel of over 30,000 people as they go to work, school, leisure activities, appointments or to visit friends and family.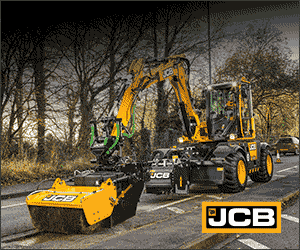 "The REM will transform the way people get around the Greater Montréal area. It is the largest public transportation project undertaken in Québec in the last 50 years, and will ensure that Montrealers and all Canadians benefit from a transportation service to Montréal-Trudeau International Airport that is both efficient and clean. We are a major partner in this major project." said Prime Minister Justin Trudeau.
Once completed, the fully automated and electric REM will reduce GHG emissions by 100,000 tonnes per year. In addition, with an overall network of 67 kilometres, it will be the longest automated metro in the world.
"The REM will improve mobility in the Greater Montréal area. It's a fine example of our efforts to provide Quebecers with fast, environmentally-friendly and practical public transportation infrastructure. Serving citizens living in the suburbs, outside the city centres, is a major challenge, and this is precisely what the REM will make possible," said Québec Premier François Legault.
The public was invited to experience the new light metro for free over the weekend of July 29–30. Activities were also scheduled on Esplanade PVM at Place Ville Marie during the weekend to highlight this historic milestone. Regular service on the South Shore Branch began on Monday, July 31.
"Taking an idea and bringing it to fruition is quite an accomplishment for the thousands of people who've worked tirelessly for five years now on building this major project for the greater metropolitan region. I'd like to personally thank all these REM artisans whose collective effort is now giving thousands of citizens access to a brand-new, sustainable, frequent and efficient mobility service," said Jean-Marc Arbaud, president and CEO, CDPQ Infra.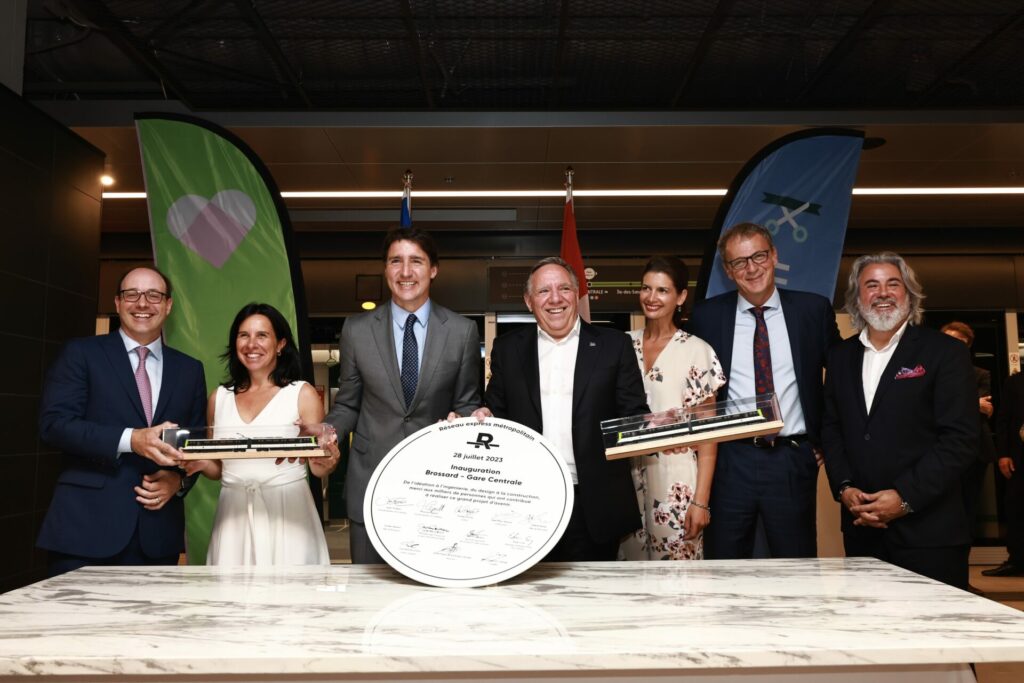 "The inauguration of the first segment of the REM marks an important milestone in the history of the metropolitan area, and the start into a new era of mobility in Montréal. This new structural link is one of the keys to ensuring the vitality of our downtown and, eventually, to redeveloping and densifying the Bridge-Bonaventure area. This ambitious project is part of our vision for a more accessible and resilient metropolitan area for future generations," said Valérie Plante, Mayor of the Ville de Montréal.
"Building the REM is much more than construction or engineering; it represents an opportunity to build the future. To this end, we brought together more than 4,000 men and women of 59 different nationalities. I'd like to extend my warmest thanks to them and their families, without whom none of our efforts would have been possible. We are very grateful for the collaboration of GPMM and the support received from our partners (SNC-Lavalin, Dragados, Aecon, Pomerleau and EBC) and, above all, for the exceptional leadership and resilience of CDPQ Infra," said Jaime Freyre, project manager, NouvLR consortium.
"We are proud of our investment in the REM, one of Canada's most important transit infrastructure projects, whose initial opening will relieve congestion and reduce greenhouse gas emissions in Montréal. Initial operations of our first and largest investment demonstrate the impact of our work. This is one of nearly 30 investments by the Canada Infrastructure Bank that are under construction or in development across the country," said Ehren Cory, CEO, Canada Infrastructure Bank.
Featured image: A REM automated electric train travels over the Samuel De Champlain Bridge. (CNW Group/Canada Infrastructure Bank)