The Government of Saskatchewan announced that a $3.5 million highway construction project on Highway 210 is underway through Fort Qu'Appelle. The work is being done through a partnership with the town and the province.
"We know the importance of the transportation system to our citizens as well as businesses in our province," said Highways Minister Jeremy Cockrill. "Our government is very pleased to be working in partnership with the Town of Fort Qu'Appelle on this highway improvement initiative. Building a safe transportation system is essential and by collectively working together, we can and will do more."
The highway improvement project will include the resurfacing, and curb and gutter replacement west of the junction with Highway 35 and will cover about 1.8 kilometres. Weather permitting, work is expected to be completed this summer.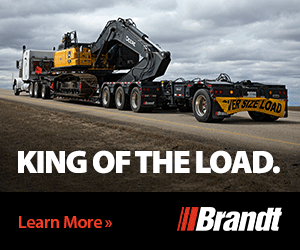 The contractor is ASL Paving Ltd., while AECOM Prairie Road/Solutions will provide contract supervision.
"The traffic in our area increases substantially over the summer months, and these improvements to our local infrastructure are very welcome," said Fort Qu'Appelle Mayor Gus Lagace.
Featured image:Fort Qu'Appelle Mayor Gus Lagace (left) and Saskatchewan Highways Minister Jeremy Cockrill. (Government of Saskatchewan)