The Government of Saskatchewan held a sod-turning event to celebrate construction of a new joint-use elementary school project in the Westheath neighbourhood in the City of Moose Jaw.
The construction tender for the project was awarded to Graham Construction, which originated in Moose Jaw.
"Our government is committed to investing in high-quality infrastructure projects that will support the growth of students, teachers and the entire community," said Education Minister Dustin Duncan. "We appreciate and recognize the hard work and dedication of Prairie South and Holy Trinity school divisions, as well as the City of Moose Jaw, for helping make this project a reality. Together, we are laying the foundation for a better educated Saskatchewan and brighter future for our children."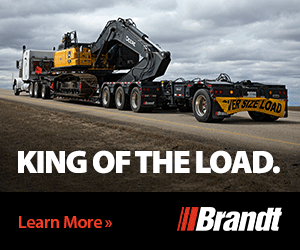 The Government of Saskatchewan is investing nearly $69 million dollars in funding for the planning, design and construction of the Prekindergarten – Grade 8 school, which is a consolidation of Sacred Heart, St. Mary's, Empire and Westmount elementary schools from across both school divisions. This is an increase of approximately $19 million dollars since the site was selected in 2020. This additional investment will help ensure the project is protected against inflationary costs and supply chain pressures.
The facility is anticipated to be completed in 2025. When completed, it will accommodate 900 students from the two divisions and will also include a regulated child care facility with capacity for 51 children. Both sides of the facility will include adaptable state-of-the-art learning environments, separate gymnasiums and a shared community resource space. The facility will also include learning stairs, which offers a formal and informal area for gathering, teaching, socializing and performing in a flexible, amphitheater-style environment.
"We are excited to see construction begin for this brand new facility, which will provide an innovative, modern learning environment for our students and teachers," said Prairie South School Division board chair Giselle Wilson. "We want to thank and recognize the Government of Saskatchewan's additional investment into this project which will help support families well into the future."
"We are filled with immense pride and excitement, as we begin construction for the new joint-use school project in Moose Jaw," said Holy Trinity Catholic School Division board chair Joann Blazieko. "This facility will not only nurture the academic growth of our students but also benefit the surrounding community for many years to come. We extend our sincere appreciation to the Government of Saskatchewan and our partners for their support in making this project a reality."
Featured image: (Government of Saskatchewan)