Joint funding of $6.3 million will create immediate and future jobs in Alberta for testing energy-efficient innovation and technology in the construction sector.
Alberta Innovates and Western Economic Diversification Canada are providing funding to the Smart Sustainable Resilient Infrastructure Association (SSRIA). The funding will be used to establish a network of test buildings for small and medium-sized construction firms to develop new innovations in energy-efficient construction through testing, commercializing and adoption of new products and technologies.
The test buildings will allow the commercialization of new innovations, facilitate partnerships among companies and build on Alberta's strengths of innovation and entrepreneurship to create more energy-efficient buildings and reduce emissions.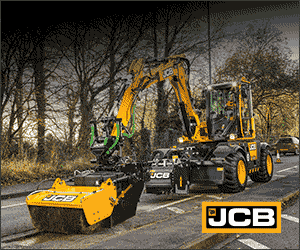 These investments will immediately create 50 jobs, with more in the future, and further allow for the training of students and professionals. The total investment is comprised of $2.8 million from Alberta Innovates, $3 million from Western Economic Diversification Canada and $165,000 from the SSRIA.
"Our shift towards green technologies is both the right thing to do for our environment and the smart thing to do for our economy," Mélanie Joly, Minister of Economic Development and Official Languages and Minister responsible for Western Economic Diversification Canada. "This investment from Western Economic Diversification Canada will support good, well-paying jobs in communities across Alberta while helping the province's construction industry stay on the cutting edge. It will help many small and medium-sized businesses across the province innovate and grow while reducing greenhouse gas emissions, and I'm excited to see the difference it will make."
"This initiative will develop building and construction technologies that will transform the way people in all sectors will interact with the structures in which they live and work," said Laura Kilcrease, chief executive officer of Alberta Innovates. "This is a great example of how innovation around energy efficiency can drive new markets for construction activity and growth."
Featured image by Justin Lim @justinlim.