As part of an international design competition, EXP has been selected to perform civil engineering for a new Nunavut Inuit Heritage Centre (NIHC), which will provide a 55,000 square feet facility to support the preservation and continuation of Inuit practices, heritage and cultural education.
EXP will collaborate with Dorte Madrup Architects, Guy Architects Ltd., Adjeleian Allen Rubeli Limited, Pageau Morel et associés Inc., LEES + Associates, Polar Outfitting, Arctic UA and Panaq Design and Altus Group Limited to deliver a $140 million centre which will be integrated into the local landscape, reflects the Inuit perspectives and serves as a symbol of cultural reconciliation.
"We have waited many years for this opportunity and have never been this close to realizing our dream. The need for a territorial heritage centre was first identified in the Nunavut Agreement and thirty years later we are still without a place of our own. As a result, many items made by our ancestors are stored in southern facilities. With few opportunities for Inuit to engage with these items, we continue to be disconnected from this important part of our cultural heritage. But there is growing momentum for an Inuit-owned and operated facility." said Inuit Heritage Trust executive director William Beveridge.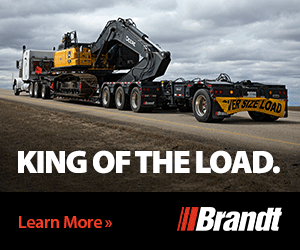 "This project has been discussed for three decades. We are proud to be a part of the team that can finally establish a place for understanding, knowledge transfer and healing. EXP will deliver civil engineering design consistent with sustainable and resilient practices for piped Arctic sewer systems," said director of Arctic Engineering Ken Johnson. "The design will also incorporate insulated water, sewer and recirculating water systems for freeze protection and a piping below the active layer to protect the installations from climate change related stress. The community has long-awaited this project of cultural significance and we look forward to bringing this important center to fruition."
"The Nunavut Inuit Heritage Centre is an extraordinary project that we are very proud and humble to have been selected to be part of," said Dorte Mandrup Architects in a statement. "Working within this context requires both extreme sensitivity and consideration of landscape and its cultural significance. The community has been working tirelessly for a long time to establish a place for Inuit to collect precious heritage and share unique, specialized knowledge that remains imperative for future generations and is in severe risk of vanishing. We are looking very much forward to listening, learning, and being the link between thought and form."
The Nunavut Inuit Heritage Centre is anticipated to reach completion by 2027.
Featured image: (Courtesy of Dorte Mandrup Architects)