Toronto City Council unanimously voted in support of advancing work on the Eglinton East Light Rail Transit (LRT) and the Waterfront East LRT.
The Eglinton East LRT is a planned, 15-kilometre LRT running from Kennedy Station through the University of Toronto Scarborough (UTSC) to Malvern, with up to 21 stops and connections to GO Transit. The new line will provide transit access to historically underserved communities, travel through or adjacent to seven Neighbourhood Improvement Areas and bring higher-order transit within walking distance of 49,000 Torontonians.
Council has directed staff to advance the Transit Project Assessment Process and 10 per cent design for a distinct service concept with an at-grade connection at Kennedy Station. A distinct service concept will provide an estimated $2.1 billion in cost savings, reduce construction by up to four years, reduce property impacts for 21 properties on Eglinton Avenue West, and provide design and operational flexibility, allowing for more frequent service as needed.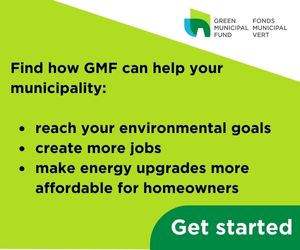 "These two LRT projects are just as important as the other major transit projects already under construction," said Mayor John Tory. "For the first time in our city's history, we have a more than $28 billion transit plan approved and funded by all three governments – the Government of Canada, the Government of Ontario, and the City of Toronto. I am just as determined to get both the Eglinton East LRT and Waterfront East LRT built because I know they will make a meaningful difference for everyone travelling in these areas."
City of Toronto staff will continue to refine the design of an at-grade Kennedy Station connection, with the goal of enhancing the transit customer experience. Following further work on the distinct service concept, staff will report back in Q3 2023 with a Class 4 cost estimate and updated initial business case.
The City, TTC and Waterfront Toronto are designing the Waterfront East LRT, which will provide  rapid transit service to the East Bayfront area along Queens Quay, from Bay Street to Cherry Street, connecting north to the Distillery District and south to Commissioners Road. The line will provide improved transit to areas of significant existing and future development.
Since December 2020, the design of the Waterfront East LRT has been advanced to close to 30 per cent. Council has directed staff to finalize the 30 per cent design, and conduct an assessment of constructability and coordination with other major infrastructure projects in the area. The results of this work will be reported in Q2 2023, along with a recommended scope, updated cost estimate, and a funding, financing and implementation strategy for the project.
Featured image: (Strasman Architects)