The City of Toronto provided an update on next steps for Bathurst Quay waterfront park and other public realm projects.
A City of Toronto staff report on these projects goes to the City's Executive Committee for consideration on July 12.
The upcoming report recommends a work plan for advancing significant new downtown parks and public realm initiatives, which include Bathurst Quay, a Rail Corridor Master Plan and University Avenue. The report outlines the vision for each project, work undertaken to date and key implementation considerations in the next phase of project development.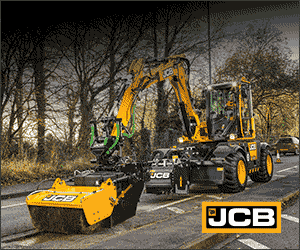 The projects advance plans established in the City Council-approved Downtown Parks and Public Realm Plan and take advantage of existing City assets, including City-owned property, and co-operative partnerships to deliver much needed parkland downtown. The projects are proposed to be developed and implemented in stages as funding and approvals are secured.
"This is an important opportunity for the City of Toronto to keep taking the necessary steps forward to get these major parks built including the Bathurst Quay waterfront park, expanded park space along the Rail Corridor, and a redesign of University Avenue," said Mayor John Tory. "These projects are all important opportunities to deliver much needed parks and public space in areas where the current ratio of parkland per person is amongst the lowest in the city."
Some community and stakeholder consultation has already occurred for the three projects through related planning studies and planning applications. Comprehensive engagement plans will be implemented for all initiatives as feasibility studies and design work advance to ensure continued consultation with the public, stakeholders and Indigenous communities.
"These park projects build upon the substantial efforts the City has already undertaken and continues to envision to create downtown public spaces for all Toronto residents and visitors to experience and enjoy." said Councillor Jennifer McKelvie (Scarborough-Rouge Park), Chair of the Infrastructure and Environment Committee.
Details of the three proposed projects include:
Bathurst Quay: Bathurst Quay will repurpose a City-owned parking garage as the structural foundation for a new waterfront park in combination with a structure over part of the adjacent Portland Slip. Design work is proposed to commence in tandem with the garage closure and remediation in order to enable a park construction tender award in late 2026. This work plan also includes the creation of an exploratory committee to advance a multimedia projection installation on the adjacent Canada Malting Company silos. An artist's rendering of the Bathurst Quay waterfront park is available in the online version of this news release: www.toronto.ca/news/next-steps-for-bathurst-quay-waterfront-park-and-other-public-realm-projects/.
Rail Corridor Master Plan: The development of a Rail Corridor Public Realm Master Plan will provide a strategic plan for incrementally expanding public space over and adjacent to the rail corridors that run through downtown. The City is engaging with property owners, Metrolinx and other stakeholders on a variety of project opportunities. The Master Plan will better position the City to proactively plan for new open spaces and connections that contribute to the implementation of concepts envisioned in the Downtown Plan.
University Avenue: The redesign of University Avenue has the potential to reimagine one of Toronto's most iconic streets and deliver a continuous public green space connecting the Financial District, Health Science District and the University of Toronto. The next stage to develop this longer-term opportunity will include an engagement strategy for key stakeholders and partners, a capital project coordination strategy and a heritage inventory.
"Increasing access to parks and public spaces as our downtown communities grow is more important than ever," said Councillor Joe Mihevc (Spadina-Fort York). "By taking advantage of existing City assets, including City-owned property, and co-operative partnerships, we can address the need for more public spaces downtown by building new parkland that everyone can access and enjoy. This is how we support a vibrant and liveable downtown for residents, visitors, and our commercial and cultural sectors."
Featured image: Artist's rendering depicts a bird's eye view of planned improvements to the Canada Malting property, which is currently a derelict site on Toronto's waterfront. The image includes restored historic buildings, a new public promenade along the water's edge, and people enjoying a new plaza space. (PFS Studio)