The Pullman Boulevard in Montreal, Quebec has been reopened, marking the final step of the major infrastructure project to rehabilitate the Turcot Interchange.
Each day over 300,000 vehicles travel through the interchange, which is a traffic hub that connects three provincial highways and provides access to the Champlain bridge, the Pierre-Elliott Trudeau International Airport and the downtown core.
Quebec's Transport Minister François Bonnardel, accompanied by Chantal Rouleau, deputy transport minister, participated in the virtual inauguration of the Turcot interchange.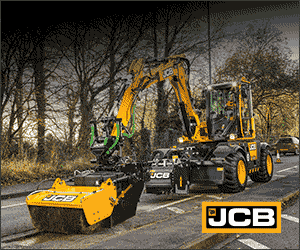 "This morning, the last major infrastructure of the project was opened to traffic, Pullman Boulevard and its accesses," said Bonnardel. "This impressive project was carried out in accordance with the budget and schedule and it is once again a demonstration of the know-how in Quebec."
For the past six years, crews have been working to improve the durability and safety of the interchange and to create better links between neighborhoods in the southwest part of downtown Montreal.
The project is considered one of the largest road projects in Quebec, as well as one the most complex road infrastructure project currently underway in North America in terms of work sequence.
The interchange was originally designed and built in the 1960s as part of Montreal's major infrastructure plan leading up to World's Fair Expo '67. When it opened, Turcot was Canada's highest elevated interchange, designed to allow ships and trains to pass under the freeway.
In the early 2000s, the old interchange began to show signs of deterioration, leading a few years later to a decision by the transport ministry to construct a new interchange.
In 2015, the KPH Turcot partnership, consisting of Kiewit, Parsons and CRH, won the design-build contract and took on the challenge of completely rebuilding the aging infrastructure.
Prior to the design-build contract, the client had awarded 20 contracts for associated work on the Turcot project site, including stand-alone bridges that had to be integrated into the new infrastructures.
Kiewit, as lead member of the KPH Turcot partnership, was responsible for all construction and project management systems. Parsons was responsible for managing the design of the project and worked as an integrated team with WSP, the main designer, to carry out parts of the design, including the Lachine Canal bridge. WSP was responsible for design, environmental compliance, the integration of landscaping and urban design. CRH had responsibility for pavement and road accessories construction, as well as the supply of construction materials.
Signature structures on the project include the Lachine Canal cable-stay bridge. It was designed to resemble a ship hull, a nod to the Canal's industrial past. On top of these architectural features, the newly created green spaces will include 9,000 trees and 61,000 bushes.
The remaining work, which includes finishing work as well as landscaping, will be carried out in the spring of 2021.
To view a video about this project, click here: YouTube