The University of Alberta and Vortex Energy announced a partnership to spearhead research on hydrogen and energy storage – a vital piece of the renewable energy chain.
With Canada's goal to reach Net Zero Emissions by 2050, researchers are racing to create renewable energy alternatives to combat climate change. While constructing wind turbine farms across Canada has been widely talked about, many forget the importance of storage to ensure that clean energy is not just generated, but preserved, to ensure ongoing supply on a global scale.
According to the Hydrogen Strategy for Canada, hydrogen could deliver up to 30 per cent of Canada's end-use energy and meet up to 24 per cent of the global energy demand by 2050, making the potential market for hydrogen storage in salt caverns incredibly substantial – and vital.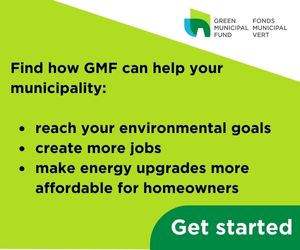 The University of Alberta is the first lab in Canada testing salt rocks for hydrogen storage. After spending years in the hydraulic fracturing industry, U of A's Dr. Hassan Dehghanpour believes that sufficient storage capacity will be crucial to hedge against fluctuations in supply and demand. Vortex is currently advancing its Robinson River Salt Project, which covers 23,500 hectares in Newfoundland & Labrador.
"The University of Alberta is world renowned for its work in energy, which is what makes this partnership so exciting. Our team is proud to work with the next generation of leaders in this space, who are the future of reaching net zero emissions," said Paul Sparkes, CEO of Vortex. "This partnership places Vortex at the forefront of hydrogen and energy storage research in domal salt structures in Atlantic Canada. We are thrilled to be partnering with an institution and team of this caliber."
Building on its current fundamental research into hydrogen-rock interactions, the U of A team will also develop protocols and guidelines to optimize locations, design specifications, and operational parameters for hydrogen storage in the salt caverns.
Featured image: (University of Alberta)