The Toronto Wood Solutions Conference is back – in person – on Thursday, November 24, 2022, from 8:00 am to 5:00 pm, at the Paramount Eventspace, located at 222 Rowntree Dairy Road in Woodbridge, Ontario.
The Toronto Wood Solutions Conference is an educational event and trade show created to meet the needs of a diverse audience of design and construction professionals. The presentations range from inspirational to technical. Several building case studies will be presented including T3 Bayside in Toronto, District 56 – Tallwood 1, the first 12 storey building  in Canada  constructed under the new EMTC code provisions, and the University of Victoria's National Centre for Indigenous Laws.
The conference organizers are pleased to present a program of 25 expert speakers that includes international guest architect Robert Schmitz of White Arkitekter discussing the Sara Cultural Centre in Skellefteå, Sweden.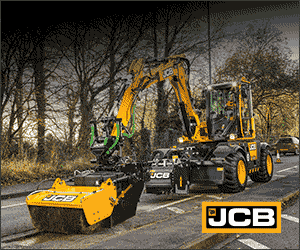 The Centre uses 13,000 m3 of locally sourced timber. The diverse areas of use employ a range of innovative solutions in mass timber and steel construction to handle spans, flexibility, acoustics, and overall statics. The 20-storey hotel section was constructed with premanufactured 3D Cross-Laminated Timber (CLT) modules stacked between two elevator cores (entirely made of CLT!) in each corner.
The low-rise portion of the project was built with columns and beams of Glue-Laminated Timber (GLT) and cores and shear walls in CLT. Since the opening last year, the development has helped attract green energy companies resulting in 3000 + new jobs in the region. Time Magazine named Skellefteå one of the world´s greatest places in 2022. Attendees will learn about this project and more at this specialized design and construction conference dedicated to showcasing innovative applications for wood products and building systems.
Additional technical topics include: light wood frame and mass timber hybrid solutions for mid-rise, outcomes and findings from the recent mass timber fire demonstration test, the launch of the Guide to Encapsulated Mass Timber Construction (EMTC) in the Ontario Building Code, the development of a mass timber-concrete composite panel for tall wood buildings, treated wood, prefabricated wood solutions for multi-unit housing, important features of wind resilient buildings, and innovative building envelope solutions for wood buildings.
Globally, the growing prevalence of wood construction is the result of many factors. For one, wood's superior environmental characteristics are directly in line with the drive towards lower-carbon construction solutions. In addition, technical advancements in engineered wood products, the growing utilization of mass timber in the marketplace, and updated building codes that permit taller and larger wood structures have enabled and encouraged designers to explore new ways of building with wood.
Registration for the day is $275 +HST and includes continental breakfast, lunch, all sessions, and a personalized continuing education certificate documenting learning hours completed. Delegates can find the Toronto Wood Solutions Conference on Eventbrite or jump directly to online registration with this link: https://www.eventbrite.ca/e/wood-solutions-conference-toronto-tickets-380409965447?aff=ONPR