The governments of Saskatchewan, Alberta, the City of Lloydminster, and Lloydminster Catholic School Division celebrated the completion of renovations and additions at Holy Rosary High School. 
Saskatchewan invested $4.2 million into the $10 million project, while Alberta contributed $5.8 million. The upgraded school now includes a new two-storey addition, boasting 16 more state-of-the-art classrooms, a resource centre and a practical and applied arts space. The renewed school's focus on energy efficiency has also resulted in significant upgrades to the building, promoting sustainability for years to come. 
"Our government is proud to have contributed to this successful project," said Saskatchewan Education Minister Jeremy Cockrill. "This modernized facility will provide students with a cutting-edge environment where they can thrive and achieve even greater educational success."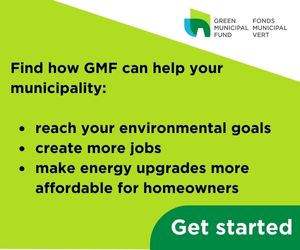 The additions have expanded the school by approximately 2,100 square metres – more spacious than an NHL hockey rink. Formerly accommodating 750 students, the renovated school can now support around 1,200 students. The expansion includes a dedicated Dream Catcher Space, designed in collaboration with local Elders. This space will serve as a hub for Cree language studies and lessons on Indigenous culture, providing an immersive and respectful learning environment. To honour traditional practices, the Dream Catcher Space features independent ventilation systems, allowing for smudge and pipe ceremonies.
"On behalf of the Lloydminster Catholic School Division Board of Trustees, I am thrilled to witness the official grand opening of Holy Rosary High School, a testament to our community's dedication to providing quality education," Lloydminster Catholic School said Division Board Chair Paula Scott. "We extend our heartfelt gratitude to the Government of Saskatchewan for their unwavering support and invaluable financial contribution in making this dream a reality."
Featured image: (Government of Saskatchewan)