The Government Ontario announced it is providing $1 million through the Social Services Relief Fund (SSRF) to create six affordable housing units in Stratford. In partnership with the Government of Canada, the province is also providing more than $3 million to create 33 affordable units in this development.
The Britannia Street Housing Project is being constructed in two phases. Phase One is now complete and located at 230 Britannia Street. It consists of 35 units, two of which are fully accessible. Residents also have access to many amenities including laundry facilities, air-conditioning, on-site vehicle and bike parking, scooter storage, and barrier-free design.
Phase Two, a three-storey building at 200 Britannia Street, is under construction. It will include 27 units, of which six will be fully accessible. The building will also include a community room with an adjoining outdoor covered patio, and a community garden where residents will be able to grow their own produce. Residents of both buildings will have access to the communal spaces.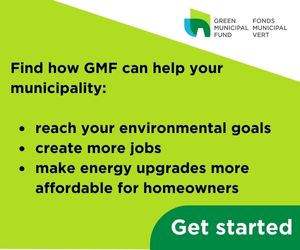 "Investing in affordable housing is a critical component of our plan to build at least 1.5 million homes by 2031," said Minister Calandra. "We are working hard to build the range of housing Ontarians need all across the province and we will keep fighting to get shovels in the ground."
"This is a great day for our community, both here in Stratford and across Perth-Wellington," said Matthew Rae, MPP for Perth-Wellington and Parliamentary Assistant to Paul Calandra, the Minister of Municipal Affairs and Housing. "I'm proud of the historic investments our government has made in supportive and affordable housing, and I can promise that we will keep fighting to ensure homes are built in our community and across Ontario."
The province's Social Services Relief Fund has provided over $1.2 billion of support throughout the COVID-19 pandemic to help municipal service managers and Indigenous program administrators create longer-term housing solutions and help vulnerable people in Ontario, including those who are homeless or at-risk of homelessness.
"Housing is a basic human need, and that's why the 200 Britannia Street and 230 Britannia Street affordable housing projects are so critical for our community. Everyone deserves to have a home that they can afford, without having to compromise other essentials. We thank the Government of Ontario and the Government of Canada for their important investments in affordable housing in Stratford, and look forward to future partnerships to assist the municipality in addressing this growing need." said Stratford Mayor Martin Ritsma.
Featured image: (City of Stratford)