The governments of Canada and Ontario are investing more than $11.2 million to improve municipal and community infrastructure in the City of Ottawa.
The federal government is investing over $8.9 million through the COVID-19 Resilience Infrastructure Stream of the Investing in Canada Infrastructure plan. The Government of Ontario is contributing more than $2.2 million.
The majority of funding will support the rehabilitation of community and municipal buildings across the city, and improve active transportation options.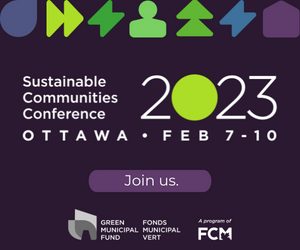 Facilities like the Carling Family Shelter will benefit from improved air ventilation and digital connectivity. The Cornerstone Women's Shelter will undergo building renovations and repairs to the electrical, mechanical and security systems, as well as upgraded flooring. These projects will provide clients with improved air quality, and a more comfortable and safe environment.
"Federal funding of 80 cents on every dollar is supporting projects across the city, from multi-use pathways and picnic facilities to public wifi access," Catherine McKenna, Federal Minister of Infrastructure and Communities. "We are also rehabilitating the Carling Family Shelter and Cornerstone Women's Shelter so they can continue the great work that they do, providing critical services to our most vulnerable residents of Ottawa, and ensure that they are in a comfortable and safe environment. Canada's infrastructure plan invests in thousands of projects, creates jobs across the country, and builds stronger, more resilient communities."
Additional investments will improve sidewalks and multi-use pathways, create new pedestrian crossovers, and add new picnic facilities and wayfinding signage in public areas, facilitating active lifestyles, increased connectivity, and expanded active transportation.
"The City of Ottawa is grateful for this support from our federal and provincial partners, which will help us provide safe, accessible and inviting spaces for everyone," added Ottawa Mayor Jim Watson. "This funding will also assist us in making improvements to active transportation infrastructure in our city, which promotes physical activity and connectivity, and helps improve neighbourhood livability."
Featured image: Cornerstone Women's Shelter in Ottawa, ON.