The governments of Canada and Ontario announced a deal to invest nearly $3.4 billion in the shovel-ready Hamilton Light Rail Transit (LRT) project. Each government is contributing 50 per cent of eligible project costs, up to $1.7 billion.
This new transit system will offer frequent and reliable service from McMaster University in the west, through downtown Hamilton to Eastgate at Centennial Park in Stoney Creek. In total, the project will run 14 kilometres, with 17 stops and have an average end-to-end commute time of 32 minutes. When complete, it will have immediate benefits for workers, students, seniors, and their families across the City of Hamilton and beyond.
"This investment in the only shovel ready major transit project in Hamilton, will help kickstart the economy and create good jobs," Catherine McKenna, Federal Minister of Infrastructure and Communities. "It will reduce commute times and help workers, students, seniors and families across Hamilton and beyond get where they need to go faster, cleaner and in affordable ways. This is a once in a generation investment opportunity for Hamilton."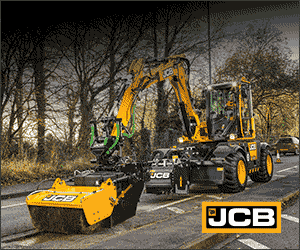 "We have remained focused on delivering rapid transit for the people of Hamilton," added Ontario's Minister of Transportation Caroline Mulroney. "Ontario has increased our investment to $1.7 billion to ensure that we can get Hamiltonians a 14-kilometre line that connects Eastgate Square through to McMaster University, and to ensure that we can get shovels in the ground as soon as possible for this critical transit project.."
"We are very excited the Hamilton LRT project is back and the people of Hamilton will get the project they need, all the way from McMaster to Eastgate," said Phil Verster, President and CEO of Metrolinx.
The announcement is the third public transit investment in a historic deal reached with the province of Ontario. The federal government is investing over $12 billion as part of the largest public transit investment in the GTHA's history. The other two investments include a federal investment of $10.4 billion in the GTA for the Ontario Line, Eglinton Crosstown West Extension, Yonge North Subway Extension, Scarborough Subway Extension, and an investment of $180 million to purchase new streetcars in Toronto that will be made in Thunder Bay, protecting good union jobs there. These investments are made possible through the $14.9 billion in new public transit funding announced by Prime Minister Trudeau and Minister McKenna in February.
Featured image: Hamilton Light Rail Transit Operations, Maintenance and Storage Facility (Photo: Metrolinx)